With the Galaxy M series, Samsung finally took a convincing stance against the Chinese competition that had been wearing it down and taking away its sales in the budget segment in India. The Galaxy M20 was the first device in the series, and it offered crazy good specs (including a 5,000 mAh battery) for a low price. The M20 went on to become a major success in the Indian market, and Samsung later launched the Galaxy M30, which came with a few upgrades such as a Super AMOLED screen.
And it seems the Galaxy M20 and Galaxy M30 did so well that Samsung wants to update the two phones to Android 10 as quickly as possible. The M20 and M30 have been certified by the Wi-Fi Alliance with Android 10 onboard, and we can also confirm that Samsung is already developing test firmware for the devices. The current Android 10 test builds for the M20 and M30 sport firmware version M205FDDU3CSK3 and M305FDDU2CSK3 respectively.
Will non-flagship Galaxy phones be getting Android 10 sooner than expected?
The fact that Samsung is already testing Android 10 for the Galaxy M20 and M30 is quite interesting. The M20 and M30 have already received one major Android OS upgrade, so it's extremely impressive that Samsung is already preparing the Android 10 update for both phones. Traditionally, the second Android version upgrade for budget and mid-range devices comes out anytime between nine to twelve months after that particular version has been released by Google.
It's also not normal for Samsung to start development on the next Android OS update for non-flagship devices with affordable phones like the Galaxy M20. The Galaxy M20 costs an equivalent of $140 in India, and we would have expected Samsung to kickstart development with a device like the Galaxy A50 (which isn't currently the case). All of these are signs that things are changing for the better when it comes to Samsung's software update policy, although nothing can be said for certain at this time as the Android 10 update is yet to be released for any Galaxy smartphone.
And even though Android 10 is now being developed for the Galaxy M20 and M30, there's no telling when the update will actually arrive for these phones. It usually takes at least three months after a device gets Wi-Fi certification with a newer version of Android before the update is released, and Samsung is likely to update only the Galaxy S10 and Galaxy Note 10 series to Android 10 before 2020.
Wondering whether your Galaxy phone or tablet is eligible for the Android 10 update? Find the answer here, and check out the video below to see what features and improvements Android 10 and One UI 2.0 will bring to Galaxy devices.
https://www.youtube.com/watch?v=tEDwUiDBLvQ
SamsungGalaxy M20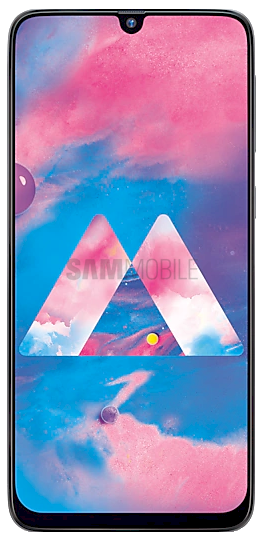 SamsungGalaxy M30