Today, after a few months of beta testing Android 11 and One UI 3.0 for the Galaxy S20 series, Samsung announced the firmware's stable release in multiple markets including South Korea, the USA and most of Europe, with more being planned to join them soon. The update debuted on Verizon's network earlier but this is the first time Samsung is officially announcing the worldwide release of One UI 3.0.
For now, Samsung is releasing Android 11 and One UI 3.0 for the Galaxy S20, Galaxy S20+, and Galaxy S20 Ultra, but the company officially confirmed the update will soon be available for the Galaxy Note 10 and Galaxy Note 20 series, the Galaxy S10 lineup, as well as the original Galaxy Fold, its sequel, and the Galaxy Z Flip.
As you would expect, One UI 3.0 will not remain exclusive to the company's flagship series. Samsung confirmed that the update will be released for a variety of Galaxy A models, although this won't happen earlier than 2021. Sadly, there was no mention of the Galaxy S20 FE but we're hoping that Samsung will at least prioritize it over the Galaxy A series.
One UI 3.0 feature overview
One UI is one of the reasons behind Samsung's incredible success in recent years and it looks like the company continues to steer its custom Android skin in the right direction. One UI 3.0 focuses on improving four main aspects: aesthetics, ease of access, photography, and customization.
One UI 3.0 aesthetics
Aesthetically, the update doesn't change the well-established and beloved formula but rather improves upon it with new home and lock screen widgets, a new dim/blur visual effect for notifications, and reworked notifications and quick panels. The latter looks familiar but almost every UI element has been relocated. Devices and Media shortcuts are at the top, the clock was moved towards the center, and the search/power/settings buttons are now at the very top-right corner.
These changes work hand-in-hand with improved animations and natural haptic feedback. In essence, One UI 3.0 should not only look better but also feel better to navigate. Smoother toggle animations, cleaner lock screen fade-outs, and improved haptic feedback for on-screen buttons all contribute to a more refined experience.
One UI 3.0 ease of access
Beyond the numerous touches to aesthetics and feel, One UI 3.0 aims to provide everyday simplicity. In practice, once you update your Galaxy S20 with Android 11 and One UI 3.0, you'll have access to more features and information through the lock screen.
This includes a redesigned music widget, calendar events, improved grouping for message notifications and more. As a bonus, One UI 3.0 introduces a new Digital Wellbeing app that claims to offer more detailed information regarding your digital habits.
One UI 3.0 enhanced photography
With One UI 3, the camera on your device is even more powerful. This is Samsung's claim regarding the latest update and we're looking forward to put it to the test. But as far as the company's launch announcement goes, One UI 3.0 is said to improve autofocus and auto-exposure, in particular.
Regardless of how photography may or may not have improved, a more noticeable change will be waiting for you in the Gallery app. The Details section for photos – the one you access by swiping up while viewing a photo – now contains a related group section.
Another change, which you may or may not like, is that editing photos in the gallery now replaces the original image with the edited version. However, you do get the option to revert those changes at any time, and there's also the option to manually save the edits in a new image instead of replacing the original.
One UI 3.0 customization: Adding video to the call screen
Frankly, there aren't a lot of new customization options added in with One UI 3.0. There's one, judging by the official announcement at least.
Samsung is reminding us that home screen widgets have a transparency setting and that the color of the Always On Display can be changed. Reminding is the keyword here because these features already exist in previous versions of One UI.
Nevertheless, One UI 3.0 users will have the option of adding video to the incoming/outgoing call screen, which is something new. There are plenty of user interface changes as well, which you can check out in our One UI 3.0 vs One UI 2.x comparison article.
Get ready for a new One UI experience!
According to Dr. TM Roh, One UI 3 represents an integral part of our mission to continually create new innovative and intuitive experiences for our consumers throughout their device lifecycle. So when you have a Galaxy device, you have a gateway to new, unimagined experiences for years to come. 
Indeed, Samsung is now providing three years of Android OS updates for phones that were released with Android Pie and later. Subsequently, new Android OS updates should bring along new One UI versions.
If the update is rolling out in your region you can download it by opening the Settings app on your Galaxy S20, accessing Software update and tapping Download and install. As usual, we offer the latest Samsung firmware in our archive where you can download updates and install them on your phone manually using a Windows PC.
SamsungGalaxy S20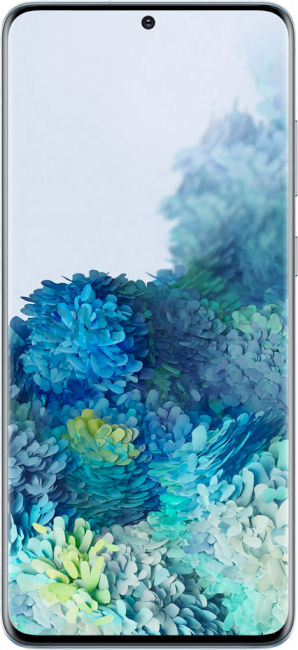 SamsungGalaxy S20+