The Galaxy S20 series received Android 13 and One UI 5.0 in early November, and it has gotten a couple of minor updates since then. The most recent one brought the December 2022 security patch to the Galaxy S20, S20+, and S20 Ultra, and this week, yet another update is rolling out for the three phones (via Galaxy Club).
A new firmware with version number G98**XXUFGVL5 is rolling out to Galaxy S20 series phones in some European markets, such as Germany and Switzerland. The official changelog says the update improves the stability of functions and device security, but what it doesn't say is that the update adds Samsung's new Maintenance mode feature to the 2020 Galaxy S flagship line.
Maintenance mode is a feature that Samsung announced in late October as a part of One UI 5.0. While some Galaxy devices received it in their very first Android 13 firmware release, others didn't, but Samsung is working on fixing that oversight with follow-up updates.
Maintenance mode gives you peace of mind when your phone is being repaired
Maintenance mode can be enabled from the phone's Settings » Device care menu when you send your device in for repairs to hide all personal data such as images, videos, and third-party apps while keeping all core functionalities enabled.
Thanks to Maintenance mode, you no longer have to factory reset your Galaxy phone when you want to get it repaired in order to keep your data secure. Furthermore, anything Samsung's service personnel install or change during the repair process is deleted or reverted once you disable Maintenance mode.
Currently, the new update that adds Maintenance mode to the Galaxy S20 series is limited to less than a handful of countries in Europe, but we can expect it to expand to more countries and regions soon, although the firmware version might differ based on where you reside.
As usual, the update can be downloaded from the phone's Settings » Software update menu, while our firmware archive has the necessary files that you can use for an upgrade using a Windows PC.
Bored of your Galaxy S20 series phone? Now might be the time to upgrade
While the Galaxy S20 series still runs extremely well (or rather, runs better than it did back when it was launched, thanks to software updates), it will not be getting more major Android OS updates. That means some folks might be looking at upgrading to a newer phone, and if you fall in that camp, this might be the perfect time to make the upgrade thanks to the many discounts Samsung is offering on devices during this holiday season.
Our 2022 holiday gift guide has some great recommendations for anyone shopping for a new Galaxy phone, wearable, or a variety of other Samsung products, so do be sure to check it out.
SamsungGalaxy S20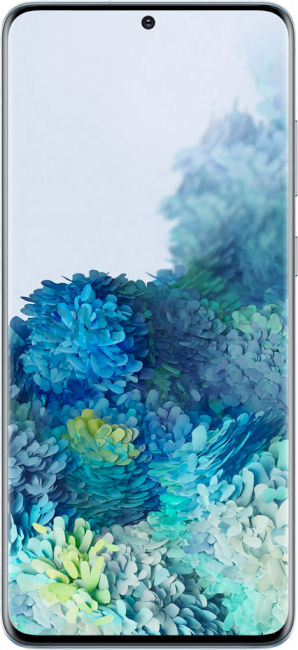 SamsungGalaxy S20+