Samsung's latest additions to its mid-range Galaxy smartphone lineup are slowly becoming available in more markets. After launching in Russia last week, Samsung announced the availability details for both the Galaxy M22 and Galaxy M52 5G in Spain. The two mid-range phones will enter a pre-order period from next week, and early adopters will benefit from hefty discounts.
The Galaxy M52 5G and M22 will be available for pre-order in Spain from October 18 to November 1. The phones will be priced at €369 and €209, respectively, but only throughout the pre-order period. From November 2 and onwards, the Galaxy M52 5G and Galaxy M22 will cost €449 and €259.
The two phones will be available for pre-order from Amazon and PcComponentes. Meanwhile, the Galaxy M22 is listed at Samsung's Spanish portal without a price tag, but the Galaxy M52 5G is seemingly available right now for €417. It could be an error on Samsung's part, seeing how the phone is supposed to enter its pre-order period next week.
The Galaxy M22 is a rebranded Galaxy F22 with minor design and hardware differences. The Galaxy M52 5G, on the other hand, is more than that. It delivers great performance and battery life, has an excellent main camera, and full-featured One UI. On the other hand, it lacks a 3.5mm headphone jack, stereo speakers, and an IP rating. You can read all about it in our review linked below.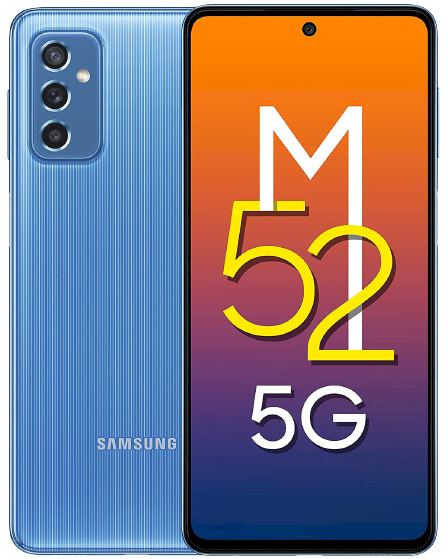 SamsungGalaxy M52 5G
SamsungGalaxy M22
Join SamMobile's Telegram group and subscribe to our YouTube channel to get instant news updates and in-depth reviews of Samsung devices. You can also subscribe to get updates from us on Google News.