Google Assistant is finally available for the Galaxy Watch 4 series in several key markets. It's been nearly a year since Samsung released its first Wear OS-powered smartwatch duo last August, and after all this time, customers can finally set up and use Google Assistant from their wrist devices.
If you have a Galaxy Watch 4 and aren't sure how to get the Google Assistant going on your wearable, you've come to the right place. Here you can find everything you need to know about downloading and setting up Google Assistant on Samsung's latest smartwatch series.
Download and install Google Assistant on the Galaxy Watch 4
Before you can use Google Assistant, you'll need to download or update the app on your watch from the Play Store. You can do this one of two ways.
The first method is to find Google Assistant on the Play Store using a web browser and remotely install the app on your smartwatch from the store page. Or tap the link if you're on a phone or tablet and you will be taken to the Play Store app where you can choose to install Assistant on your smartwatch.
If the first method fails, you can install Google Assistant as follows:
Open the Play Store on the Galaxy Watch 4
Scroll down and select "My Apps"
Tap "Assistant" in the list of apps that have new updates available and hit "Update"
Once updated, you can find Google Assistant in the apps drawer on your watch
Launch Google Assistant and follow the on-screen instructions to complete the setup
After the setup is complete, you can assign Google Assistant as your default virtual assistant with these simple steps:
Open "Settings" on your Galaxy Watch 4
Access "Advanced features"
Select "Customize keys"
Select "Assistant" under "Press and hold"
Join SamMobile's Telegram group and subscribe to our YouTube channel to get instant news updates and in-depth reviews of Samsung devices. You can also subscribe to get updates from us on Google News and follow us on Twitter.
SamsungGalaxy Watch 4 (40mm)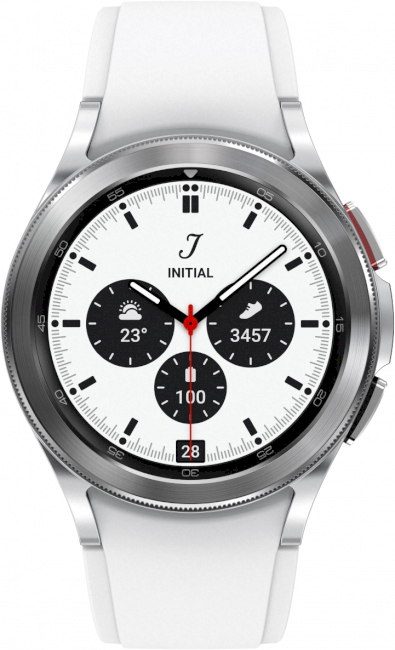 SamsungGalaxy Watch 4 Classic (46mm)