Samsung was the first OEM to release Wear OS 3 for smartwatches last year, thanks to its partnership with Google in developing the new OS. Now, Google is building its own hardware to match the software, and in a bizarre turn of events, the wearable nicknamed "Google Pixel Watch" leaked recently in live photos after a bartender found it in a restaurant.
The bartender's friend leaked the photos in an AMA subreddit, and one photo contain the original Galaxy Watch next to the Google Pixel Watch for a side-by-side comparison.
It's an unfair comparison, but of course, we won't hold it against the owner of the Galaxy Watch. They probably photographed the Pixel Watch alongside other smartwatches they had on hand, and the original Galaxy Watch was one of them.
Samsung's 2018 wearable looks bulky next to the Pixel Watch. The latter looks almost like a glossy pebble. However, the display is not bezel-less, even though it's difficult to see in most lighting conditions due to the glossy finish.
A fairer comparison would've been the Galaxy Watch 4 next to the Pixel Watch, but we'll probably have to wait until Google releases its first smartwatch. Samsung also intends to release new smartwatches later this year, although we have exclusively found out that there will be no Classic model this year.
Aside from the different design, it will be interesting to see how Google implements Wear OS onto its own smartwatch compared to how Samsung does it on the Galaxy Watch 4 series. More information will probably leak soon, so as always, stay tuned.
Join SamMobile's Telegram group and subscribe to our YouTube channel to get instant news updates and in-depth reviews of Samsung devices. You can also subscribe to get updates from us on Google News and follow us on Twitter.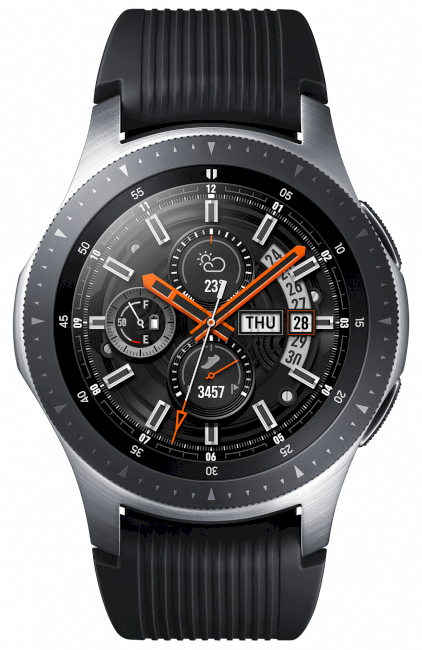 SamsungGalaxy Watch (46mm)