We have learned that Samsung is testing Android 10 for the Galaxy Note 10 and Note 10+. We had discovered a month ago that Samsung has been testing the newest version of Android for the Galaxy S10 family, and we got to see an early Android 10 build with One UI 2.0 running on a Galaxy S10 two weeks ago. Earlier today, Google released the official Android 10 update for Pixel smartphones so we decided to check what Samsung is up to, and that's when we found out that it is working on Android 10 for the Galaxy Note 10 and Note 10+.
Of course, we are still nowhere close to finding out when Samsung plans to release the official Android 10 update for its devices. The Galaxy Note 10 and Note 10+ are likely to get the update around the same time as the Galaxy S10 family, since the Galaxy S9 and Note 9 were updated to Android Pie around the same time earlier this year. Fingers crossed the Korean giant is able to work quickly and get the update out the door faster than it managed to release Android Pie, which also came out considerably quicker than any previous major Android OS upgrade for Galaxy devices.
Android 10 is just Android 10, not Android 10 Q
The tenth version of Android will be the first since the operating system's inception that isn't getting a dessert name to go along with it. Google decided to end the practice partly due to the fact that new Android users don't always understand if their device is running the latest version of the OS and because code names based on desserts and treats aren't always recognizable in all markets internationally. It's a good move in our opinion, as just having the version number in the name would be classier while making things simpler for the masses.
As for new features, Android 10 has a few aces up its sleeve, like a new gesture navigation system, a Focus mode for the Digital Wellbeing feature that allows one to silence distracting apps, and real-time captions in videos and audio running inside any app. Android 10 will also allow Google to push important security and privacy updates to devices via Google Play, which will hopefully mean that we won't have to wait on Samsung to push out updates with the latest security patch — or at least fixes for critical security vulnerabilities — to Galaxy devices every month.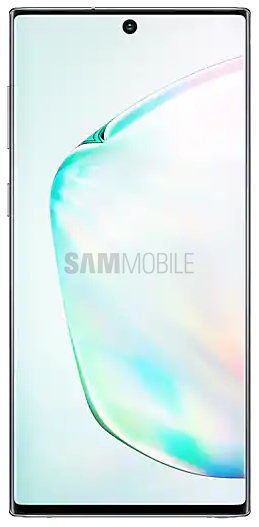 SamsungGalaxy Note 10