Samsung recently brought a dedicated Night mode to the camera on the Galaxy S10 with a software update. While a Night mode is useful on budget and mid-range phones thanks to cheaper optics and camera hardware, flagship phones have been taking good photos in all conditions in automatic shooting mode for a few years now.
Samsung stopped offering a Night mode in the camera app on its flagships with the Galaxy S7 and added a Pro mode for those who like tinkering with camera parameters before taking pictures, but now, with some competing smartphones getting better and better at nighttime photography, Samsung has added a Night camera mode to its latest flagship.
The Night mode on the Galaxy S10 with the latest update is basically the Bright Night feature that the Galaxy S10 trio had at launch. Bright Night used long exposure–slower shutter speeds, in other words–to capture more light in dark scenes, but as it was a part of the Scene Optimizer feature, Bright Night only kicked in when the camera would detect extremely poor lighting.
Worse yet was that there was no way of forcing the phone to take long exposure shots, which is why the new Night mode comes in handy as the user can switch to it anytime they want, even when the automatic shooting mode would do just fine. And that's exactly what we did to see how Night mode pictures compared to those shot in the automatic Photo mode so we could show you the difference Night mode can make.
Higher detail and brightness, but also higher noise
Night mode photos do come out brighter than regular photos and also tend to have slightly more detail. The higher detail is most easily noticeable in scenes with trees in it. Where in automatic mode the leaves are all smudged, Night mode tends to eke out finer detail. However, noise also goes up noticeably in most Night mode pictures, and sometimes it's better to just adjust the exposure of a scene in automatic mode (by tapping on what you want to focus on and moving the slider that shows up on the right side of the viewfinder) to get more light instead of taking the help of Night mode.
Below is one scene we captured in very low light (swipe right for the regular photo, left for the Night mode version), followed by a picture that shows you the difference Night mode can make to detail in plants and trees.
← SLIDE →
← SLIDE →
It's worth noting that not every photo taken in Night mode looks better than the automatic version, even if it comes out brighter. Another thing we noticed is that the Galaxy S10 doesn't always seem to use long exposure for Night mode photos. This is usually the case with not-too-difficult low-light scenarios, but there are also times when the phone does use longer exposure in those not-too-difficult scenarios, and it's unclear why this happens. And in one case (the photo at the end of this article), Night mode actually took a darker picture with less noise than automatic mode.
Night mode is useful, but it needs improvements
Overall, a dedicated Night mode is certainly very useful and makes for brighter, more detailed images in tough low-light situations, albeit with plenty of noise. It's almost a shame that Samsung has offered no such mode on its flagships for the last couple of years, instead giving us a binary choice: Depend on automatic mode or tinker around in the Pro mode. Now that it has relented, one can hope Samsung will bring major improvements to the Night mode with future updates and new devices.
Check out more camera samples below (swipe right for the picture shot in automatic Photo mode and swipe left for the Night mode photo). Do tell us what you think of the Night mode on your Galaxy S10 camera and whether you find it useful or not.
← SLIDE →
← SLIDE →
← SLIDE →
← SLIDE →
← SLIDE →
← SLIDE →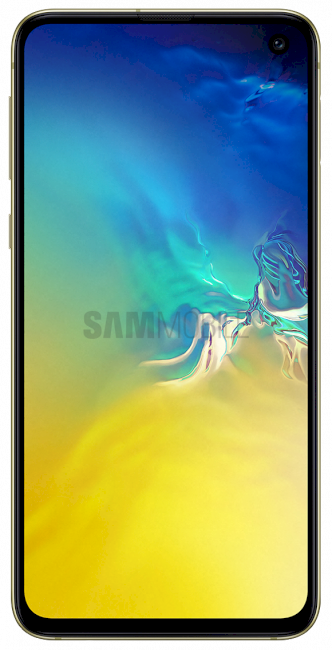 SamsungGalaxy S10e
SamsungGalaxy S10