Well, it looks like Samsung doesn't have an answer to Google's Night Sight feature on the Galaxy S10. It had been revealed through Samsung's Android Pie firmware that the Galaxy S10 would come with a camera feature called Bright Night, and the name of the feature gave many hope that Samsung would finally have a competitor to Google's acclaimed Night Sight camera mode or Huawei's Night Mode, which let you take sharp and bright images in low-light conditions by using software wizardry.
What is Night Sight or Night Mode?
For the uninitiated, Google's Night Sight and Huawei's Night Mode increase light and detail in low-light conditions by using long exposures (keeping the camera shutter open longer to collect more light) and taking multiple images in quick succession, and then combining data from all of those images to produce the final picture. The technicalities are better explained in this The Verge article, but to put it simply, Night Sight and Night Mode are basically one-touch Pro modes for the average consumer.
On Samsung flagships, the camera's Pro mode has long been an excellent tool for advanced users to play around with shutter speed, exposure and other camera parameters for taking better pictures in conditions where the auto camera mode doesn't work that great. With Night Sight and Night Mode, once you switch to these modes, the device understands what it is you want to do and modifies the necessary camera parameters for you. All you need to do is hold the phone as still as possible for a few seconds.
Google also uses some advanced machine learning algorithms to increase the detail and light in pictures taken in the dark and in poor lighting. The end result is quite stunning, even if it sometimes looks a bit artificial, despite Pixel phones having pretty basic camera hardware compared to Samsung flagships. So when the existence of Bright Night was revealed, people were naturally quite excited, thinking that excellent camera hardware combined with software tricks would do wonders for low-light photos.
Bright Night isn't as good as we had hoped
Samsung's Dual Aperture lens and its F.1.5 aperture in particular could make all the difference, but that is not the case. First and foremost, Bright Night isn't a camera mode that you can switch to on the Galaxy S10. Bright Night is an extension of Scene Optimizer, and it kicks in when Scene Optimizer detects that you are trying to capture something in the dark and then takes a long exposure shot for brighter images. However, there are two limitations with Bright Night.
Before we talk about those limitations, below is one scene taken with and without Bright Night (swipe left for Bright Night version, right for regular picture) for you to check out. Two more samples can be seen at the end of this article.
← SLIDE →
Okay, so the first limitation is that the Galaxy S10 needs really, really dark environments to use Bright Night. So dark, in fact, that you'd be better off using the flash anyway, as you can see above. Since it's not a camera mode, you also have to leave it to the phone to decide when Bright Night needs to be used. You can't force it on, and you can't force it off without disabling Scene Optimizer.
The second is that Samsung is not using any AI-enhanced trickery like Google. It does take multiple images with long exposure/shutter speed and combines them to create a brighter picture. It also detects how steady the camera is, taking seven images with 2-3-second exposure and combining those for the final image if the phone is in your hand. If you put the phone on a tripod, it can take up to 17 images with 15-second exposure for even brighter pictures.
But where Samsung is missing out is on whatever computational algorithms Google has going on with Night Shift. Huawei can't completely match Google in this regard, either, as the internet giant has millions of photos from folks around the world on Google Photos that it uses to create those algorithms. Or, well, Samsung isn't really trying, as Huawei's Night Mode also does a great job at improving light and detail in pictures.
Useful for no-flash photos in the dark, but that's about it
As a result, the Galaxy S10 doesn't really take any meaningfully better shots with Bright Night. And at least one software update that Samsung released for the S10+ hasn't improved things. So, for now, Bright Night is good enough if you don't like using the flash, but it's far from what Samsung needs it to be to come close to the competition.
Of course, that may not matter much to many users. Samsung's flagship phones automatically take amazing pictures in pretty much every scenario, even in poorly lit environments with very few sources of light. And that's all most folks will need in their day-to-day lives, although it would still be awesome to see Samsung making improvements to Bright Night to further enhance the capabilities of the Galaxy S10 cameras.
What do you think? Should Samsung have done better with Bright Night?
← SLIDE →
← SLIDE →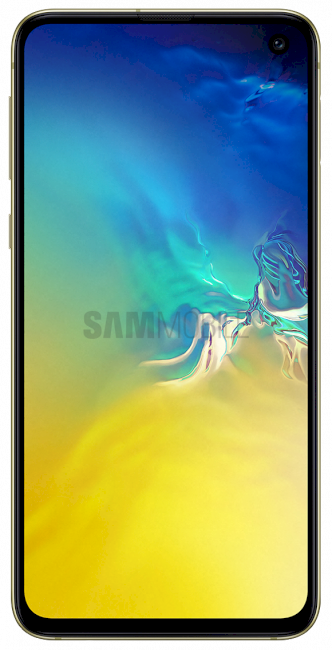 SamsungGalaxy S10e
SamsungGalaxy S10