It was rumored well before the Galaxy S10 was announced that the new flagship could have a reverse wireless charging feature. Samsung confirmed on February 20 that the Galaxy S10e, Galaxy S10, and Galaxy S10+ come with Wireless PowerShare. This feature lets you wirelessly charge another compatible device using your handset's battery.
If you have been wondering what Wireless PowerShare is and how you can use it on the Galaxy S10, look no further. This guide will explain everything that you need to know about the feature and how to get the most out of it.
What is Wireless PowerShare
Wireless PowerShare is what Samsung is calling the reverse wireless charging feature on the Galaxy S10. It lets you share your Galaxy S10's power with another device by simply putting it back-to-back with the device you want to charge. Most Qi-compatible devices will work with this feature so it's not just limited to Samsung devices. You can wirelessly charge iPhones with this if you so desire.
The best use case for this feature is to charge your Galaxy Buds or Galaxy/Gear smartwatch because charging another smartphone with Wireless PowerShare will just take too long. Not to mention the fact that you'll have to keep the two devices flat against each other as the connection would break otherwise. This feature would come in handy when you're in a pinch and just need enough charge to fire up a dead smartphone, though.
Do bear in mind that it's not fast wireless charging by any stretch of the imagination. It's at 4.5W which, when you put into context, is half of what Qi wireless chargers are normally rated to, which is 9-10W. Samsung's Fast Charge wireless charging is rated at 7.5W on the Wireless Charger Duo, so you'll most likely gain about 10 percent charge on a Qi-enabled smartphone in 30 minutes with Wireless PowerShare. Thus, this feature is best utilized for devices with smaller batteries like the Galaxy Buds.
It does have a neat trick up its sleeve. Dual charging is possible with this feature. You can hook up your Galaxy S10 to an outlet with a wire and place another device on the phone's back. The Galaxy S10 will charge its battery and wirelessly charge the other device simultaneously. This will be very useful as you can make sure that when you wake up in the morning, your Galaxy S10 and Galaxy Buds or Watch are both fully charged and ready for the day.
How to use Wireless PowerShare on the Galaxy S10
It's pretty easy to use Wireless PowerShare on Samsung's 2019 flagship smartphones. As we've reported previously, your Galaxy S10 must have at least 30 percent charge for this feature to work. If it does not, a message will pop up prompting you to charge your device if you try to enable Wireless PowerShare.
When you're ready to use this feature, open the Quick Settings panel by swiping down from the top of the screen two times. Tap the Wireless PowerShare icon to activate the feature, then place the S10 face down on a surface. Then place the device you want to charge back-to-back with the center of the Galaxy S10.
As charging begins, you will get a notification and also hear a chime. To stop charging, simply separate the two devices, as the feature automatically turns off if another device is not detected within 30 seconds.
Wireless PowerShare is a good feature to have on the Galaxy S10. Even if you think you won't ever use it, you'll always have peace of mind that it's there if you ever need it. What will you be using Wireless PowerShare to charge on a regular basis? Let us know in the comments below.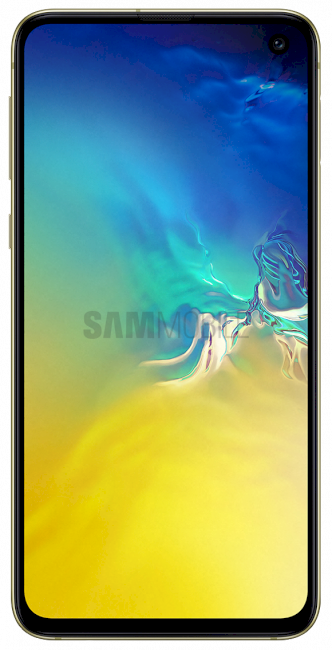 SamsungGalaxy S10e