We had heard about the Galaxy S10 Wireless PowerShare feature long before it was officially announced yesterday. It's a reverse wireless charging feature which lets you charge any Qi-enabled phone or device using your Galaxy S10's battery. This will be great for when you're in a pinch and need enough power to get you through the next few hours.
What the feature does is essentially turn your Galaxy S10 into a wireless charging mat. The charging functionality isn't just limited to smartphones. You can even charge the Qi wireless charging enabled Galaxy Buds by placing them on the back of your Galaxy S10. This feature is present on all models of the Galaxy S10.
Galaxy S10 Wireless PowerShare has a capacity threshold
You obviously need ample power on the source device in order to charge another device. We found in our testing that Samsung has set a capacity threshold for the Galaxy S10 Wireless PowerShare feature. You will not be able to use your Galaxy S10 to charge another device if it doesn't have at least 30 percent battery capacity. So if you're at 29 percent, you won't be able to use Wireless PowerShare. Your device will first prompt you to "Charge the battery to at least 30% to share power."
When you do have ample charge on the Galaxy S10, simply open the notification shade and tap on the Wireless PowerShare button to activate the feature. Line up the second device with the Galaxy S10 and it starts charging instantly. It's not fast charging by any stretch of the imagination but does get the job done. Do keep in mind that the feature may not work properly if either device has a case or cover installed. Once you're done charging, just expand the persistent Wireless PowerShare notification and tap on Turn off.
You'll obviously drain the Galaxy S10's battery faster when using it to charge another device. Expect to lose about 25 percent of the battery per hour on average but the actual mileage may be different depending on several factors.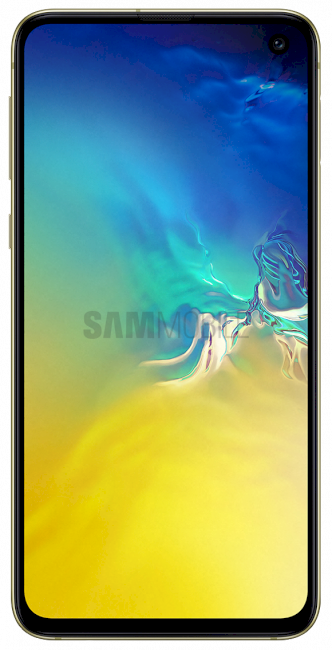 SamsungGalaxy S10e
SamsungGalaxy S10