Samsung finally released the official and stable version of the Galaxy S10 Android 10 update today. Much like last year, Germany is the first country to get the update. However, it's only a matter of time before Android 10 for the Galaxy S10e, Galaxy S10 and Galaxy S10+ starts making its way to other countries.
Major firmware updates are always released in stages. The list of countries that will receive this update in the coming days is now going to get bigger from now on. We have put together this list of countries so that you can easily find out if Android 10 for the Galaxy S10 is out in your country. Keep in mind that this list is for the Galaxy S10 only. We'll have another for the Galaxy Note 10 once Samsung releases the stable version for that device.
We will keep updating this list constantly in the coming weeks so that it always reflects the current situation with regards to the rollout. We look forward to your assistance as well! If you are in a country that has received the update and is not on our list, please let us know in the comments below so that we can add it.
Countries where Samsung has released the Galaxy S10 Android 10 update
Germany
Panama
South Korea
Spain
India
Poland
France
United Kingdom
United Arab Emirates
Vietnam
Nordic
Brazil
Mexico
Israel
Thailand
Argentina
Colombia
Peru
Taiwan
Netherlands
Italy
Russia
Chile
Ecuador
Slovakia
Baltic
Hungary
Greece
Belgium/Luxembourg
Romania
Kazakhstan
Portugal
Switzerland
Austria
Bulgaria
Serbia
Caucasus
Slovenia
Ukraine
Spain (Vodafone)
Austria (Vodafone)
Czech Republic (Vodafone)
Cyprus (Vodafone)
Germany (Vodafone)
Italy (Vodafone)
Slovenia (Vodafone)
Greece (Vodafone)
Croatia (Vodafone)
Netherlands (Vodafone)
Romania (Vodafone)
Romania (Orange)
Spain (Orange)
Nepal
Bangladesh
Sri Lanka
United Kingdom (EE)
Bosnia-Herzegovina
Poland (Play)
Czech Republic (O2)
Philippines
Malaysia
United States
If you're based in a country on the list, you can download the Android 10 update over-the-air. Just tap the Download and install option in the Software update section of the Settings app. We also have the Android 10 firmware files available in our database for the Galaxy S10e, Galaxy S10 and the Galaxy S10+.
What to know what's new in Android 10? Check out our One UI 2.0 feature focus series to learn more about all of the new features. You also have a great explainer on the visual differences between One UI 1.1/1.5 and One UI 2.0.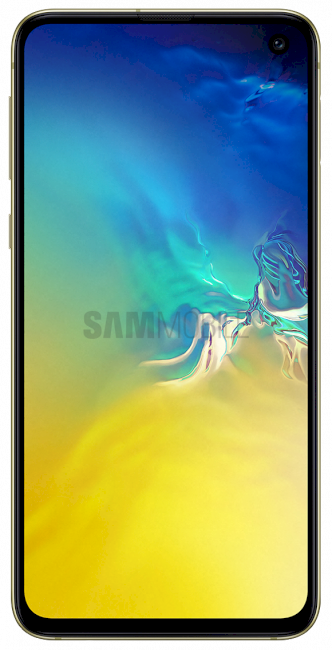 SamsungGalaxy S10e
SamsungGalaxy S10