The Galaxy S10's June 2019 security update brings a neat little addition that fans of One UI's navigation gestures will love. Samsung introduced navigation gestures as a built-in feature on Android Pie, allowing users to have more of the screen available for use inside apps by hiding the standard Android navigation bar. And once the latest update is installed, Galaxy S10e, S10, and S10+ owners will notice that the device vibrates every time they go back, go to the home screen, or access the recent apps screen using the navigation gestures.
Having vibration enabled for the gestures is very handy, as the feedback will help you be sure you actually used a gesture properly. It's one of those things you wish Samsung had thought of from the very start, but it's good to see the company is doing the needful with a software update. In fact, Samsung has been actively making improvements to the Galaxy S10's software experience with updates, especially when it comes to the camera's capabilities. The June security update, for instance, adds the ability to scan QR codes without using Bixby Vision or third-party QR scanning apps.
Navigation gestures vibration needs touch vibration enabled
Vibration for the navigation gestures will only work if you have touch vibration enabled on your Galaxy S10. You can find the option – called Touch vibration – in the Sounds and vibration » System sounds and vibration section of the Settings app. Enabling the option won't make the phone vibrate on every tap of the screen, in case you were wondering. The phone will only vibrate when you use the navigation gestures (or buttons) or touch and hold an item of the screen.
As for the update itself, it is now rolling out in a number of markets around the globe, including Germany, France, Netherlands, the UK, India, Sri Lanka, Vietnam, and Thailand. You can download it over the air by tapping the Download and install option in the Software update menu of your S10's Settings app. You might need to check again after a while if it doesn't immediately show up. If you don't wish to wait, you can download the new firmware (software version G97*FXXU2ASF3) from our database and flash it on your phone manually.
Thanks for the tip, Cristian!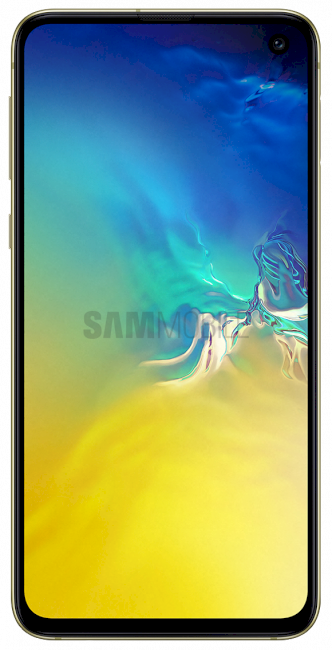 SamsungGalaxy S10e
SamsungGalaxy S10