We had exclusively revealed a month ago that Samsung already had the Galaxy Watch Active 2 in development. Not only that, we also revealed that it was going to offer the smartwatch in two different case sizes. The Galaxy Watch Active 2 has been officially unveiled today. It does indeed come in two case sizes: 44mm and 40mm. While it may not look entirely different compared to the Galaxy Watch Active, Samsung has made some meaningful additions to the new smartwatch. Samsung says that its latest smartwatch has been designed to help balance wellness with greater connectivity.
Two display sizes, digital touch bezel
The 44mm and 40mm models feature a 1.4-inch and 1.2-inch 360×360 Super AMOLED display respectively. Both use the same Exynos 9110 Dual core processor as the Galaxy Watch Active with 768MB RAM and 4GB storage (the LTE models get 1.5GB RAM). There's a 340 mAh battery inside the 44mm model and a 247mAh battery inside the 40mm model. The Watch Active 2 connects to smartphones and tablets through Bluetooth 5.0. The watch has IP68 water resistance (up to 50 metres in depth for 10 minutes), along with MIL-STD-810G certification for military-grade ruggedness.
The Galaxy Watch Active ditched Samsung's signature rotating bezel, which is something that many fans have missed sorely. Samsung has stopped short of bringing it back on the Galaxy Watch Active 2 but has tried to find a middle ground with the touch bezel, a feature we exclusively confirmed was headed to the device. You can swipe your finger both clockwise and counter-clockwise to control the UI accordingly. Samsung has also upgraded One UI on the smartwatch to provide a more natural user experience.
Tracking for 39 workouts, includes ECG sensor
The Galaxy Watch Active 2 can be used to manually track 39 workouts, same as the Galaxy Watch Active, with running, walking, cycling, swimming, rowing machine, elliptical machine, and dynamic workouts being activated automatically. An updated Running Coach is present onboard which lets you monitor your running pace in real-time. The health sensors on the back have been improved so the smartwatch can take readings faster. Stress and sleep tracking are included as well. It has an Electrocardiogram sensor onboard but Samsung may keep the ability to take an ECG with the Galaxy Watch Active 2 disabled until it receives approval from the FDA.
While the Galaxy Watch Active always kept you tethered to your phone if you wanted data access on the smartwatch, the Galaxy Watch Active 2 doesn't have this limitation. The Galaxy Watch Active 2 with LTE lets you make and receive calls directly on the watch and interact with select social media networks. It has even picked up support for real-time voice and text translation in more than 16 languages. All of the usual Samsung services like SmartThings, Samsung Health, Samsung Pay (NFC-only) and Bixby are present too.
The 44mm and 40mm case sizes can be had in lightweight aluminum with a casual fluoroelastomer (FKM) band or with a leather strap in stainless steel. Additional customization is also possible with the My Style color extraction algorithm, allowing you to match the watch face to your outfit. You can take a photo of your outfit and choose from five different color patterns to make the watch face change colors to match your personal style, which we think is a pretty neat idea.
Furthermore, with the Watch Camera Controller app on the Galaxy Watch Active 2, you can capture photos on your connected phone, switch between cameras, set a timer, record videos, and preview the final images and videos right from the wrist. Samsung says the app is downloadable on the Galaxy S10e, S10, S10+, Galaxy S10 5G, Galaxy Note 9, Galaxy S9, and S9+; the Note 10 and Note 10+ aren't mentioned, but we can be sure the new flagships will have support for the app out of the box.
Sales start on September 23
The aluminum models are available in Cloud Silver, Aqua Black and Pink Gold colors while the stainless steel will be available in Black, Silver and Gold colors. The LTE model is only going to be offered in stainless steel. Samsung will put the Galaxy Watch Active 2 on retail shelves on September 23.
SamsungGalaxy Watch Active 2 (44mm)
SamsungGalaxy Watch Active 2 (44mm)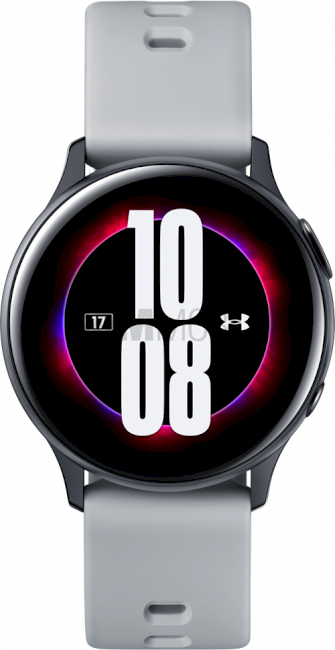 SamsungGalaxy Watch Active 2 (40mm)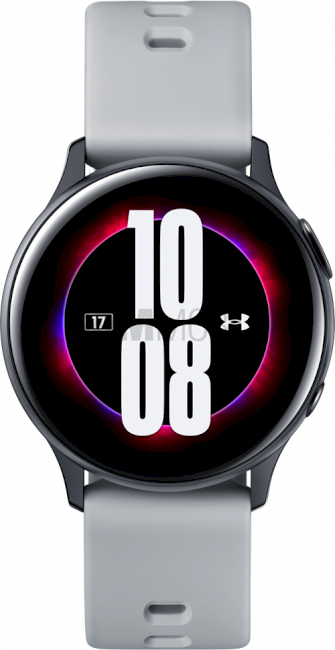 SamsungGalaxy Watch Active 2 (40mm)