The Galaxy S20 series and the Galaxy Note 20 Ultra are equipped with 120Hz displays but the way they go about achieving this high refresh rate is very different. All these devices employ Super AMOLED display technology but the newer Galaxy Note 20 Ultra is said to be making use of an LTPO backplane that enables a variable refresh rate and boasts higher energy efficiency. In practice, we're learning that the Galaxy Note 20 Ultra simply handles 120Hz with much more elegance compared to its older siblings.
Whether it's the Galaxy S20, the Galaxy S20+, or the Galaxy S20 Ultra, many of you are aware that the phone will automatically switch from 120Hz to 60Hz whenever its battery level drops to 5%. Likewise, the flagships will drop to 60Hz if the hardware reaches a certain temperature, and we can assume that these automatic triggers have been implemented to prevent battery drain and/or overheating. Although similar, the same doesn't quite apply to the Galaxy Note 20 Ultra and its 120Hz mode.
The Galaxy Note 20 Ultra runs 120Hz at higher temperatures too
It turns out that Samsung is making use of those aforementioned LTPO energy efficiency improvements in practical ways, and once you set the Galaxy Note 20 Ultra to run at 120Hz, the phone won't automatically switch back to 60Hz even after its battery reaches a certain level. The Galaxy Note 20 Ultra will instead run at the selected refresh rate until the user specifies otherwise, or until the phone reaches a certain temperature.
Indeed, the Galaxy Note 20 Ultra has a temperature failsafe in place much like the Galaxy S20 series does, just in case things get too hot and a lower refresh rate would help ease the heat. Even so, it appears that the Galaxy Note 20 Ultra can handle 120Hz at slightly higher temperatures compared to the Galaxy S20 lineup, or at least next to the Galaxy S20 Ultra.
We tested the 120Hz display mode on both the Galaxy S20 Ultra and the Galaxy Note 20 Ultra side-by-side to determine how hot they can get before dropping back to 60Hz. The results: the former model automatically switches from 120Hz to 60Hz seemingly at random once it reaches 40 degrees Celsius. Meanwhile, the Galaxy Note 20 Ultra hasn't switched back to 60Hz in our testing until it reached 43 degrees Celsius or higher.
All in all, it looks like 120Hz is less of an issue at higher temperatures for the Galaxy Note 20 Ultra. Mind you, if there is indeed an improvement that's been reflected in our limited testing, it's only of a few degrees Celsius. But it is better than nothing especially now that your phone won't switch back to 60Hz once it reaches a low battery level either.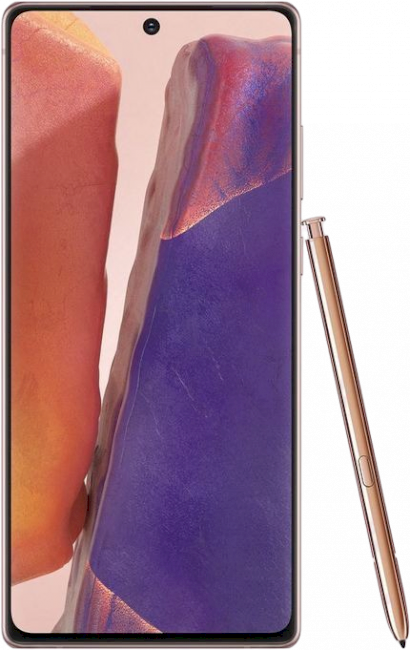 SamsungGalaxy Note 20 Ultra