The Galaxy A50 is finally getting the Android 10 firmware update in more markets. The smartphone got a minor update in numerous European countries earlier this week, introducing the April 2020 security patch but nothing else besides it. Now, Samsung is rolling out a major firmware update, version A505FNXXU4BTC9, for the Galaxy A50, and it pushes the OS to the highly-anticipated Android 10.
The Android 10 update is available for the Galaxy A50 in Poland, Ukraine, and Uzbekistan at the time of writing. But now that the roll-out is expanding its reaches, the firmware should become available in more countries sooner rather than later, at least in theory. At this point, whether or not you'll be getting it in due time seems to be a matter of luck, and it depends on your country.
Android 10 comes with major changes and improvements
The Galaxy A50 shipped with Android 9 and One UI 1.1, but Android 10 represents a big improvement, partly thanks to the inclusion of One UI 2.0.
Samsung's newer version of One UI brings new navigation gestures, improved dark mode, dynamic text color based on the wallpaper/lock screen's background shade, smoother UI animations, and more.
Galaxy A50 owners located in Poland, Ukraine, and Uzbekistan should be greeted by an update notification at any moment. Otherwise, they should be able to trigger the update by opening Settings, tapping Software update ≫ Download and install. They can also download the Android 10 firmware update manually from our archive.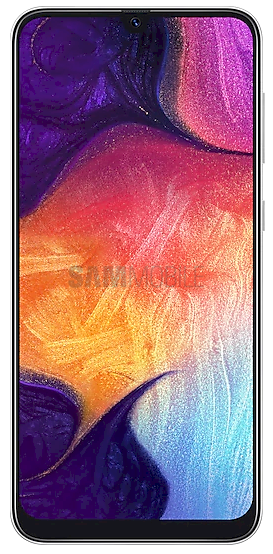 SamsungGalaxy A50