We have both good and disappointing news for Galaxy A50 owners across Europe. The good news is that a new firmware update is rolling out now, bringing the April 2020 security patch along with it. The bad news is that the update doesn't push the OS version on your Galaxy A50 in Europe to Android 10, even though Google's latest OS has been made available in a handful of markets including Brazil, Malaysia, and South Korea.
The latest firmware update comes in as version A505FNXXS4ATD1, and it's rolling out across numerous European markets. The list includes Austria, Bulgaria, France, Germany, Greece, Hungary, Italy, Luxembourg, Nordic countries, Poland, Portugal, Romania, Slovenia, Spain, Switzerland, and the UK.
No Android 10 yet, but the security of your device has improved
There's no evident reason as to why Android 10 hasn't been included with this Galaxy A50 update in Europe, but Samsung will hopefully address this sooner rather than later.
No other new features appear to have been added with the release, but the April 2020 security patch should fix vulnerabilities found in Android OS and Samsung's own software, so there's no reason not to download it.
You can wait for the update notification to arrive on your phone, or attempt to trigger the update manually from the Settings app by navigating to Software update and tapping Download and install. You can also refer to our Galaxy A50 firmware archive, download the latest version and install it on your phone using a Windows PC.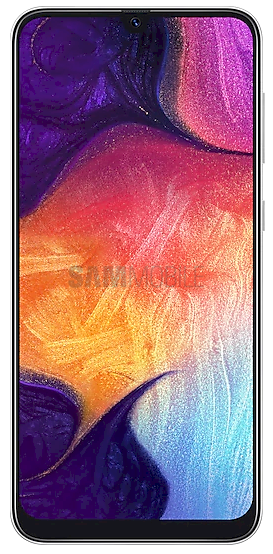 SamsungGalaxy A50