A few months ago, owners of the Galaxy S10 series have created a trend to integrate or mask the display cutout of their devices with cleverly-designed wallpapers. This trend now lives on with the launch of the Galaxy Note 10 lineup, which stirs up fan creativity once again. The Galaxy Note 10 and Note 10+ have a centered camera cutout, unlike the S10's offset punch hole, and this gives users new ways and ideas on how to integrate this design cue with their wallpapers.
A bunch of these new wallpapers, including the ones embedded below, have shown up on the Note10wallpapers subreddit. Some familiar Galaxy S10 themes reoccur, in that one of the more popular ways of hiding the centered camera punch hole is to hide or merge it with an eyeball or pupil. Another wallpaper depicts a satellite image of Earth under a total solar eclipse, where the Moon conceals not only the Sun but also the front-facing camera. Baymax from the animated film Big Hero 6 also makes an appearance, and so does Helen Parr, a.k.a. Elastigirl from The Incredibles.
The Galaxy Note 10 series will reach customers this week and we get the feeling that the Note10wallpapers subreddit will continue to get tons of new wallpapers in the coming weeks. The subreddit also hosts a number of regular wallpapers that don't aim to hide the display punch hole, so do check it out. Samsung itself will want to get in on the action as well, just as it did for the Galaxy S10+. And as a reminder, you can already download some of the official Galaxy Note 10 wallpapers that leaked a couple of weeks ago.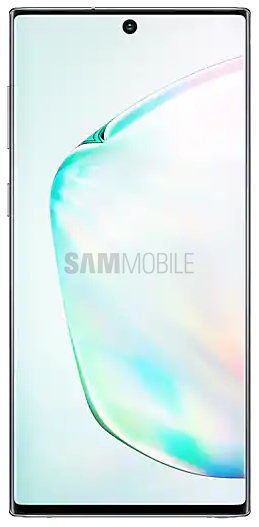 SamsungGalaxy Note 10