Samsung has introduced Galaxy S10 wallpapers based on Disney and Pixar characters that creatively hide the display's camera cutout. Samsung teamed up with Disney last year to bring emoji characters based on popular Disney and Pixar movies like Wall-E and The Incredibles to the Galaxy S9's AR Emoji feature, and it is now taking that partnership further with the new Galaxy S10 wallpapers.
These wallpapers are available for the Galaxy S10e and the Galaxy S10 in the Galaxy Themes store. At the moment, there are five characters to choose from: Flash from Zootopia, Jack-Jack and Dash from The Incredibles, Olaf from Frozen, and good old Mickey Mouse. The Disney wallpapers are free for Galaxy S10 owners and can be accessed by tapping the Cutout wallpapers banner in the wallpaper section of the Galaxy Themes app.
Galaxy S10+ owners aren't invited
Samsung hasn't released any of these wallpapers for the Galaxy S10+, which is a shame considering the Galaxy S10+ is the costliest flagship the company sells at the moment (not counting the Galaxy S10 5G). Perhaps Samsung will fix that in the future with wallpapers that hide the wider camera punch hole on the S10+, but it's not saying anything on that front just yet.
Thankfully, you can always grab a third-party app like this one to download from a wide variety of cutout wallpapers for your Galaxy S10+ (and for the S10e and S10 as well), including wallpapers based on Disney and Pixar properties.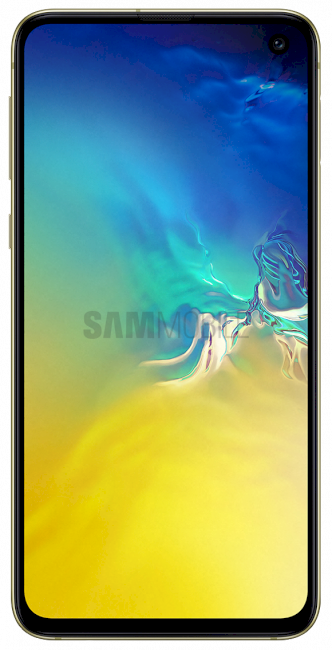 SamsungGalaxy S10e