Samsung appears to have perfected its flagship designs and build quality to the point where the company can focus more on the software experience and quality-of-life improvements.
The top Android smartphone maker announced the Galaxy S23 and Galaxy S23+ at Unpacked on February 1. And even though the new phones seem like they were cut from the same cloth as the 2022 models, they bring several meaningful upgrades wrapped up in a more minimalist design.
Here are some of the best Galaxy S23 and S23+ features or some of the reasons why they might be the best non-Ultra Galaxy S models to date. Certainly the main reasons why we're already falling in love with these two phones.
Incredible performance thanks to faster storage and a tight-knit Qualcomm partnership
For the first time in forever, a new Galaxy S series is no longer divided between different chipsets for different markets. Samsung partnered with Qualcomm to employ the Snapdragon 8 Gen 2 "for Galaxy" chipset across the board, and every Galaxy S23 buyer the same experience, no matter where they are in the world.
In addition to this, the Snapdragon 8 Gen 2 SoC, and especially the variant used by the Galaxy S23 series, is a beast. The chipset crushes benchmarks and provides a high level of performance while improving battery life. Samsung uses an overclocked version of the SoC with higher primary CPU and GPU frequencies and has equipped the Galaxy S23 and Galaxy S23+ with larger vapor chambers for optimal cooling.
In addition to the new Samsung-exclusive chipset, the Galaxy S23 and S23+ use faster UFS 4.0 storage, which enables faster file transfer speeds. With one caveat: UFS 4.0 is not supported by the base 128GB Galaxy S23 variant.
Fantastic color accuracy with great peak brightness potential
Even though the Galaxy S23 and Galaxy S23+ displays don't have the highest peak brightness in the industry (nearly there), they're still beautifully bright and color accurate in every lighting condition thanks to Samsung's upgraded Vision Booster technology, introduced last year. Vision Booster analyzes environmental brightness levels and remaps the tone of the image to deliver the same high color accuracy in any lighting condition.
Both the Galaxy S23 and S23+ have displays that can reach peak brightness levels of 1,750 nits. This is nothing new for the Galaxy S23+, but it is a big deal for the Galaxy S23, considering the S22's upper limit of 1,300 nits.
Needless to say, the HDR10+, finely tuned Dynamic AMOLED 2X displays, boasting up to 120Hz refresh rate, are a treat and one of the best characteristics of the new flagship phones.
Better cameras with more capable recording features
The Galaxy S23 and Galaxy S23+ haven't received much of a camera pixel count upgrade from their S22 predecessors, except for a 2MP increase in the selfie camera. And they haven't received Samsung's new 200MP ISOCELL HP2 sensor, either. That one was reserved exclusively for the Galaxy S23 Ultra.
Nevertheless, the new Galaxy S23 and S23+ borrow a few camera tricks from the Ultra model, particularly concerning video recording. They're now able to capture 8K videos at 30fps without as much cropping and with better image stabilization. In addition, the Galaxy S23 and S23+ selfie camera supports HDR10+ video recording.
Great firmware and unmatched support
Samsung's new Galaxy S23 flagships are going on sale with a new version of One UI onboard. It's still based on Android 13, but One UI 5.1 adds countless meaningful additions and quality-of-life improvements to the already-excellent One UI 5.0 update.
One UI 5.1 adds better multi-window support for Samsung DeX, Camera app improvements, a new shared family album to the Gallery app, more ways to customize the phone, Scene-specific wallpapers, better connectivity options with devices like Wi-Fi speakers, and numerous minor design improvements.
Furthermore, the Galaxy S23 series will get support for four major OS upgrades. And because they all feature the same chipset everywhere, Samsung will likely offer some of the best firmware support you can get. And that's saying something, considering that Samsung already dominates the Android firmware update game.
Some of the most durable, non-rugged smartphones out there
Last but not least, the Galaxy S23 and Galaxy S23+ are some of the most durable, non-rugged smartphones money can buy, Samsung or otherwise. And this incredible build quality offers peace of mind, especially for devices that have become pocket personal computers with a relatively high price tag compared to what the Android market used to offer a decade ago.
The armor aluminum frame and the flat design make them less susceptible to damage from accidental drops, and the latest Gorilla Glass Victus 2 protection makes them even more resilient. And, as usual, these phones are IP68-rated for dust and water resistance, which means they should survive dusty environments or quick dips in the water without any issues.
Samsung hasn't closed the Galaxy S23 pre-order window yet but it will on February 17. And if you intend on buying one of these flagships, you may want to pre-order for additional benefits.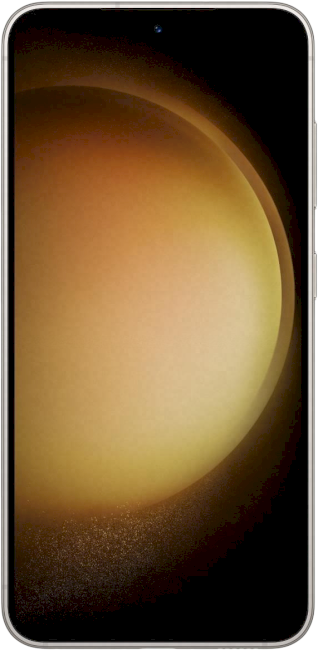 SamsungGalaxy S23