After all the unofficial reveals in recent weeks, we finally got our hands on the new Galaxy S23 and Galaxy S23+ at Unpacked 2023. They're the real deal, and for a first impression — which you can watch in our hands-on video below — these two new flagship phones from Samsung might be the new premium minimalist kings. At least in terms of their exterior design.
Gone is the traditional camera contour cut-out, and in its place, three perfectly-circular cut-outs for each camera reside. The Galaxy S23 and S23+ are minimalist and stylish, looking almost like classy jewelry from every angle. They're a pleasure to the senses of sight and touch, and the flat back panel and display, along with the almost flat frame, add to their beauty and practicality.
Even in our limited time spent with the Galaxy S23 and S23+, one thing seems certain: If Samsung ever decides to bring back a more pronounced camera housing, it better be good because beating this minimalist approach won't be easy.
It's not all flash and no substance
Although it's hard to get past the beautiful exterior design upon experiencing the Galaxy S23 and the Galaxy S23+ for the first time, Samsung's new phones are not just about looking good. The company upgraded many hardware aspects for the Galaxy S23 and S23+ and improved the general user experience through the One UI 5.1 firmware update, the latter of which brings many additions to the already fantastic One UI 5.0.
This year, the base Galaxy S23 model gets the same display brightness capabilities as the rest of the series. And also new is the exclusive use of the Snapdragon 8 Gen 2 chipset globally, with no division between Qualcomm and Exynos markets this time around.
More so, the Galaxy S23 series comes with a unique Snapdragon Gen 2 variant, fine-tuned with higher CPU and GPU frequencies for Samsung's flagship. You should check out our hands-on video below for a better feel of just how snappy these new phones are. But we'll talk in more depth about performance in our detailed upcoming Galaxy S23 series reviews. Don't forget to subscribe to our YouTube channel if you don't want to miss out on future videos.
The Galaxy S23 and S23+ also got bigger batteries than the 2022 models and upgraded camera features, including 8K 30fps video recording without much cropping, Super Steady mode that can now record QHD videos in both 30 and 60fps, Adaptive VDIS, and more.
In completing our Galaxy S23 and S23+ hands-on journey, we wondered if Samsung fans seeing these phones for the first time might get the impression that the company played it safe for 2023. But even if Samsung did, it doesn't take away from the final product. These two flagship phones look fantastic and seem to bring meaningful upgrades with a focus on the user experience.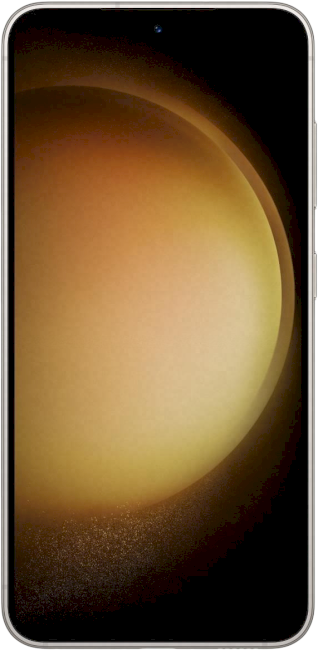 SamsungGalaxy S23