One of Samsung's goals with the release of the Galaxy Watch 5 series was to improve battery life. And indeed, thanks to bigger batteries, the 2022 smartwatch series has better autonomy than any other recent models.
But did you know? There are ways to manage battery life on Samsung's Galaxy Watch series running Wear OS and improve autonomy on a single charge to extreme levels. Disabling location (GPS) and the Always-On display is a good start.
And if you really need it, you can even get the Galaxy Watch 5 to last for weeks on a single charge. You'll have to give up on a lot of features to achieve this, but if you need every bit of extra battery life you can get for your timepiece or don't need smart or health features for a while, there is a way you can save a lot of energy on your Galaxy Watch.
Boost Galaxy Watch battery life by weeks
The trick to getting weeks' worth of battery life out of your Galaxy Watch 5 on a single charge is to give up on smart features, such as health tracking, notifications, and the Always-On display.
Granted, it's a lot, and you will end up with just a timepiece — a watch face that only lights up to tell the time after you press the home button on the wearable, as indeed, the lift-to-wake function will also be turned off.
Essentially, turning off every feature that has to do with a smartwatch and limiting the wearable to just being a digital watch can get you weeks' worth of battery life. And while you will certainly give up on many features that make a Samsung smartwatch appealing, you never know when you might need to increase battery life to the extreme. So, here's how you can do it in just a few steps.
Swipe up or down on the watch face and access the Settings app on your Galaxy Watch. Go to "Battery" and scroll all the way down. Here, your watch will estimate how much battery life you can gain by enabling "Watch only." This varies by model and battery size. A brand-new Galaxy Watch 5 (44mm) can show an estimate of close to 16 days. When you're ready, tap "Watch only" and then "Turn on" to confirm.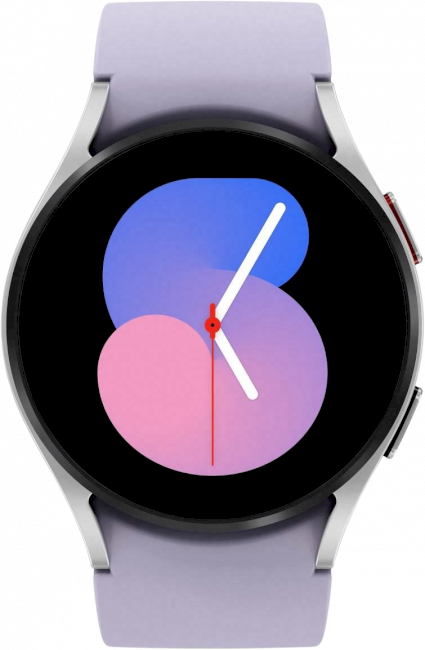 SamsungGalaxy Watch 5
SamsungGalaxy Watch 5 Pro