The Galaxy S10 lineup brings quite a few software tricks, and Bixby Routines is my favorite after having used both the Galaxy S10+ and Galaxy S10e in the last three weeks. Routines is a feature that Samsung lifted from its Good Lock app and lets you automate various aspects of the device when certain conditions are met. It's like the popular Tasker app for Android, only simpler to use.
What is Bixby Routines?
Bixby Routines works on the If This Then That (IFTTT) principle. Basically, if a certain condition is met, Bixby will then carry out whatever function or command that you've mapped to that condition. And there's a lot of options to choose from. Routines can be triggered based on a certain time, location, or event. For example, whenever you put the phone on charging, you can ask Bixby Routines to enable Always On Display for that period. Or, every time you open the Gallery app, you can have the screen's auto rotate function enabled so you can view images in landscape mode.
Here's one of the personal use cases that I use Bixby Routines for: Every time I'm in the vicinity of the movie theater where I usually go watch a movie, I've set Bixby Routines to change the sound mode to vibrate so that the phone doesn't end up ringing during a movie. Similarly, I've set a routine that activates the Play command in the Shuttle+ music app every time my phone connects to my car stereo over Bluetooth, along with turning media volume up to 100 percent. It also activates Dolby Atmos for me.
Bixby Routines is smart enough to go back to the previous settings once a condition is no longer true (like turning off auto rotate when you exit the Gallery app). The possibilities are endless and there probably isn't a condition or functionality you won't find already listed in the app. And if you can't be bothered to make manual routines, Bixby will suggest custom routines based on the way you use your phone from time to time. The suggestions aren't always perfect, but you can choose to customize them to your liking.
Unclear when Bixby Routines is coming to older flagships
Unfortunately, Samsung hasn't said anything about whether Bixby Routines will come to existing devices anytime soon. Devices like the Galaxy A50, which run Android Pie and One UI 1.1 like the Galaxy S10 lineup, don't have Bixby Routines, and neither has an update arrived for older flagships. I sure hope it doesn't stay exclusive to the Galaxy S10 for long, because, in my opinion, Routines is the best part about Bixby right now.
Are you using Bixby Routines on your Galaxy S10e, Galaxy S10, or Galaxy S10+? Have you set up any routines yourself already? Sound off in the comments and don't forget to check our Galaxy S10e review and our Galaxy S10+ review.
P.S.: Bixby Routines can be found in the quick toggles in the notification shade. Just tap the Bixby Routines toggle to open it, and the first time you do that, you will be given an option to add a shortcut to Bixby Routines in the app drawer.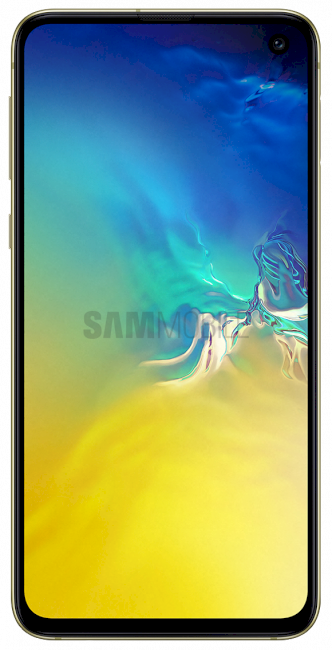 SamsungGalaxy S10e
SamsungGalaxy S10