Yes, the Galaxy S10's front camera cutout can be hidden with a software tweak. A number of our readers have questioned whether that's possible, and some of them have commented that the Galaxy S10 has an option to introduce a virtual bezel at the top of the display. We took a look inside the phone's settings, and indeed, Samsung does give you an option to hide the front camera.
The setting can be found in the Full screen apps section of the Display menu in the phone's settings. It's simply called Hide front camera and adds a black bar to the top of the screen, effectively reducing the screen estate available for your apps while hiding the camera cutout in the process. Doing that gives you bigger bezels at the top than Samsung's current flagships, though, so it's an option we'd recommend using sparingly if you've ordered a Galaxy S10 but aren't down with the idea of the front camera eating into the right side of the display.
Here's a comparison that shows you how the display looks with and without the fake black bar at the top (swipe left to see it with the black bar enabled):
← SLIDE →
Of course, some people might want to keep the option enabled at all times in the initial few weeks (or even months), as it's going to take some time for developers to update their apps to accommodate the corner cutout on Samsung's newest flagships. It's similar to how Samsung had added the option to force apps to run in full screen mode when the Galaxy S8 came out, as the Infinity display's uncommon screen ratio (18.5:9) resulted in apps not using some of the space above the software navigation keys.
The option to hide the front camera would be especially useful on the Galaxy S10+. It's the first phone on the market to have dual front cameras built into the side of the display and not the center, so developers will be adapting their apps to such a wide display cutout for the first time. Alas, even if developers move quickly to optimize their apps for the Galaxy S10 trio, those who don't want to see that front camera cutout when watching videos or playing games will have to depend on turning on that virtual bezel.
What do you think? Would you hide the front camera, will you simply try and get used to it, or will you not buy the Galaxy S10 at all because of the display cutout?
Thanks to everyone who sent this in!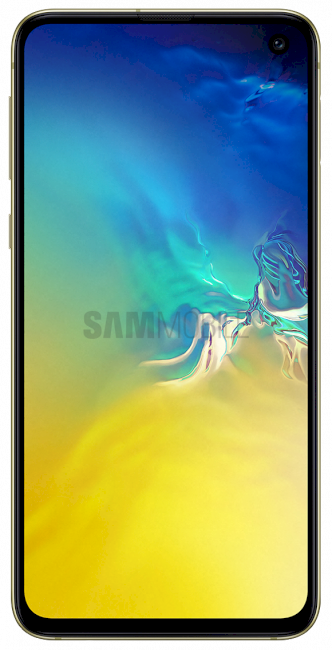 SamsungGalaxy S10e
SamsungGalaxy S10