It has only been a couple of weeks since Samsung opened up the One UI (Android Pie) beta program for the Galaxy Note 8 and the Galaxy S8/S8+. It was an unprecedented move as the company has previously limited beta programs to the Galaxy S series of that particular year. Samsung stepped up the beta game this year by not only opening it up for the Galaxy Note 9 but for the aforementioned devices too.
The Android Pie beta was initially released for these devices in a handful of markets including the United Kingdom and South Korea. It's now being expanded to the United States. Those who own an unlocked Galaxy Note 8 or Galaxy S8/S8+ will now be able to experience the beta.
One UI beta for US unlocked Galaxy Note 8 and Galaxy S8/S8+
Folks in the US who want to participate in the beta program need to register for it via the Samsung+ app. They'll find the relevant option under Notices. Once they secure a place, the Android Pie beta update will be sent to their Snapdragon-powered device over-the-air.
Firmware version G950U1UEU5ZSAB and G955U1UEU5ZSAB is rolling out for the unlocked Galaxy S8 and Galaxy S8+. The unlocked Galaxy Note 8 gets firmware version N950U1UEU5ZSAB. The update includes the latest security patches for the month of January 2019 in addition to all that's good with One UI.
For those who are unaware, One UI is a reimagination of the software experience on Samsung smartphones. It brings a wide variety of new features in addition to a new look and feel. You can find out more about it in our One UI feature focus series.
It's unclear at this point in time when these unlocked devices will receive the stable version of Pie in the United States. Samsung is yet to release the update in other markets. With the not so stellar track record of unlocked units in the US, there may be a considerable wait involved for users Stateside.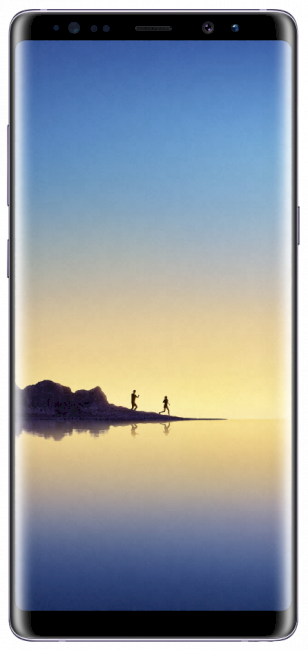 SamsungGalaxy Note 8