As the resident phone reviewer at SamMobile, I get to use a crazy number of Galaxy smartphones. From the most low-end stuff to Samsung's cutting-edge foldables, I've tried them all.
And since Samsung launches new phones so regularly, I find myself switching to a different device every few weeks. Recently, it's what has made me realize that Samsung's Galaxy Z Fold and Galaxy Z Flip lineups don't offer anything that I truly need.
I recently switched from the Galaxy Z Flip 3 to the Galaxy A52s 5G, and before the Galaxy Z Flip 3, I used the Galaxy Z Fold 3 for a couple of weeks. And here's the thing: I had no issues leaving either device behind.
I'm now using the A52s 5G (look out for our upcoming review), and there's nothing I really miss from my experience with either the Z Flip 3 or Z Fold 3. The same happened when I switched from the Galaxy Z Fold 2 and the Galaxy Z Flip to a non-folding phone last year.
Neither foldable series offers anything truly special to make me switch
With the Galaxy Z Flip 3, it's easy to say why that's the case. The Z Flip 3 is pretty much just a standard flagship phone that folds in half, and its camera hardware isn't as awesome as I want on a flagship device.
With the Galaxy Z Fold 3, there's the cameras, but there's also the fact that its two screens are stuck somewhere between a regular phone and a proper tablet, which is why I'm hoping there's an Ultra or XL version of the Fold next year.
Of course, perhaps the biggest reason I'm okay using a phone that doesn't fold is habit. We've been using rectangular slabs of glass, plastic and metal for so long that they've become second nature.
But for me, that's also where Samsung foldable phones fall short right now. They don't offer anything truly unique to change the way I use phones (Flex Mode is one, but it's restricted by the not-so-great cameras).
I almost placed an order for the Galaxy Z Flip 3 a couple of days back, but I soon realized I only wanted it because it felt cool to use, not because it offered something truly game-changing. No, I'm not saying Samsung's foldables aren't game-changing. I'm saying they don't do anything for me, and for now, I think I'm going to stick with the boring old candy bar design.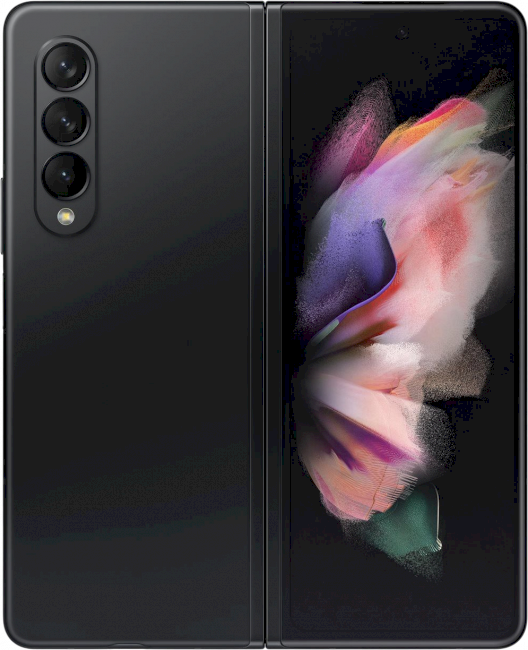 SamsungGalaxy Z Fold 3
SamsungGalaxy Z Flip 3