Samsung beat everyone to the punch by introducing a system-wide Night mode to its software with Android Pie, a year before something similar would become a part of the core Android OS. With Android 10, Samsung has renamed Night mode to Dark mode, which is what Google calls it on stock Android, and Samsung has also made a very sensible addition to the feature: Dark mode on Android 10 and One UI 2.0 can be made to darken the wallpaper as well.
If you have used Night mode extensively on a Galaxy S10 or another Galaxy device running Android Pie, you will realize why the option to darken the wallpaper is important. While the system-wide dark interface makes things easy on the eyes at night, it doesn't help when you go to the home screen and you have a bright wallpaper active. On Android 10, that is no longer an issue.
If you want, you can make your home screen wallpaper darker when Dark mode is enabled. Don't worry, Samsung doesn't go overboard here, as you can see in the picture above (the left picture has the wallpaper darkened, the right one has the option turned off). The brightness of the wallpaper is reduced only to a slight extent, so you can still enjoy the wallpaper while preventing your eyes from getting blinded when using the phone in the dark.
You can set whether Dark mode darkens the wallpaper by opening the Settings app, tapping Display, tapping Dark mode, then toggling the Apply to wallpaper option. You can also schedule the times at which Dark mode should be enabled or disabled from the same menu, in addition to turning it off and on completely (which can also be done via the Dark mode toggle in the notification shade).
For more on what One UI 2.0 brings to the Galaxy S10 and other Galaxy devices, look forward to our One UI 2.0 feature focus articles in which we will be taking a deep dive into some of the new features.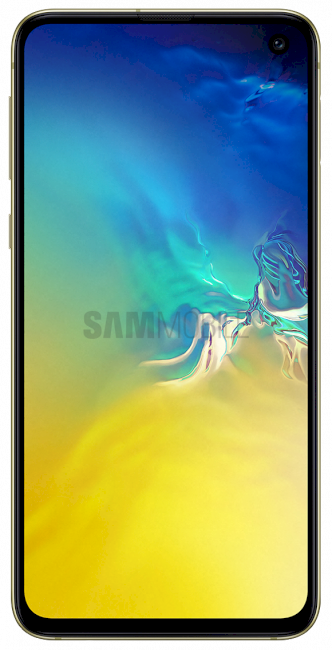 SamsungGalaxy S10e
SamsungGalaxy S10