The Galaxy Fit e is receiving a new firmware update weighing 1.81MB and bringing with it a couple of fixes. A vibration error that could occur when receiving calls has been patched, and the latest firmware also fixes an issue that was introduced with the previous Galaxy Fit e update, whereby the heart rate icon would disappear.
The latest firmware carries version R375XXU0ASL1, not to be confused with firmware version R375XXUOASF1 which was released roughly 7 months ago in a similarly sized 1.80MB package. The new update is reportedly available only in India as of this writing, but availability should expand to other markets sooner rather than later.
The Galaxy Fit e remains one of the most affordable fitness wearables with heart rate monitoring, so it's refreshing to see that Samsung continues to support it with new firmware updates. It was even bundled with the Galaxy A80 as a pre-order freebie in some markets.
As usual, Galaxy Fit e owners can update their wearable by opening the Galaxy Wearable app on their phones and tapping Update band software. Once again, the firmware appears to be rolling out only in India for the time being, but make sure you check your Wearable app even if you live in other countries. It could become available at any moment.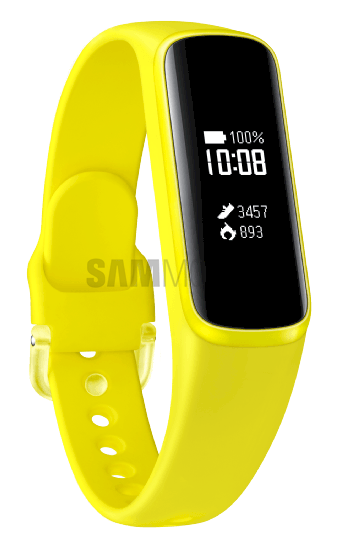 SamsungGalaxy Fit e