Samsung's Find My Watch feature is about to get less useful, according to an end of service notice that's seemingly being sent out by Samsung to Galaxy Watch 3 owners. The notice reads that although the Find My Watch feature will remain available, the Get Location service will be terminated on March 15, 2021 due to changes in Samsung's service policy.
This implies that Galaxy Watch 3 owners will be able to continue using the Find My Watch feature within the Galaxy Wearable app to locate the device as long as it's in close proximity and its ringtone can be heard. However, users will no longer be able to get the smartwatch's approximate location on a map using Find My Watch.
Fret not, SmartThings Find comes to the rescue
Although Samsung will be pulling the plug on the Get Location service later this month, this won't mean that Galaxy Watch 3 owners will be left without a way of locating their smartwatches in case they're lost or stolen. Fortunately, Samsung has introduced SmartThings Find to the Galaxy Watch 3 through a firmware update earlier this month.
SmartThings Find has a proximity finder and a location tracker for Galaxy devices built-in, so even if the Get Location feature within Find My Watch will cease to function in a couple of weeks from now, customers won't lose the ability to find their Galaxy Watch 3 smartwatches in case they'll need to.
We're guessing that this change might be coming to other Samsung smartwatches besides the Galaxy Watch 3 but we have yet to confirm this. We'll keep you posted.
Update: We can now confirm that the same notice has been sent out to the Galaxy Watch Active 2 and the original Galaxy Watch.
Thanks for the tip, @Vaiofreak!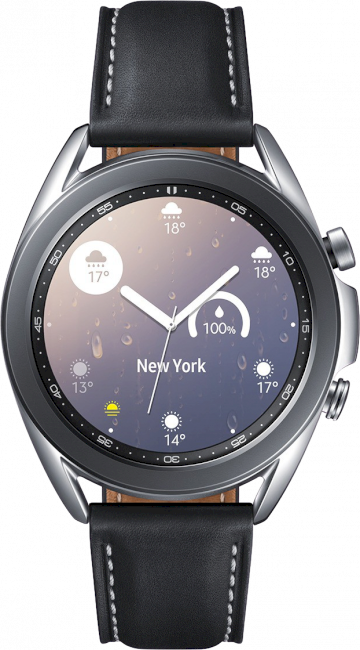 SamsungGalaxy Watch 3 (41mm)
SamsungGalaxy Watch 3 (45mm)