Every Galaxy Watch 3 variant sold by Samsung in the USA is now available at a $100 discount, and yes, the same offer applies even to the LTE models as well as the more expensive Titanium variant.
With this deal alone, prospective Galaxy Watch 3 buyers in the USA can acquire the wearable for as low as $299, down from $399. This price corresponds to the 41mm Galaxy Watch 3 with Bluetooth connectivity. The 41mm model with LTE costs $349 instead of $449.
At the costlier end of the spectrum, the Galaxy Watch 3 Titanium is now available for $499 instead of $599. Keep in mind that the Titanium model is limited to Bluetooth and Wi-Fi connectivity.
Samsung's even offering better trade-in deals
Samsung customers can drop the price of the Galaxy Watch 3 even lower by combining this new deal with the company's trade-in program, and the good news continues as Samsung has also adjusted its trade-in values.
Instead of offering a $60 discount for trading-in an existing watch, phone, or tablet, customers can now take advantage of $160 instant credit. In essence, this means that the base Galaxy Watch 3 model can be purchased for only $139.99, whereas the pricier Titanium model can be acquired for only $339.
Customers in the USA can pick from a wide range of colors for the leather band and also have access to the Samsung Design Studio where they can customize almost every aspect of the wearable's design.
SamsungGalaxy Watch 3 (45mm)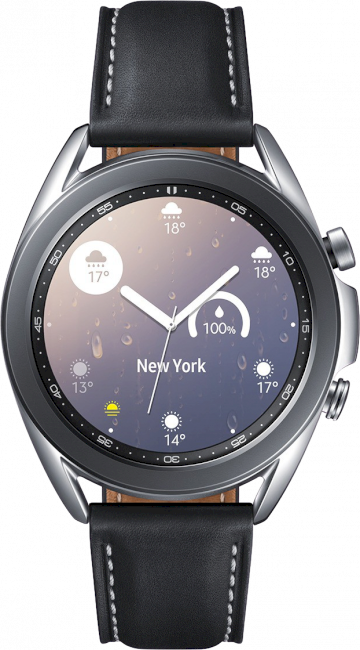 SamsungGalaxy Watch 3 (41mm)