Samsung is set to launch the Galaxy Note 20 and the Galaxy Note 20 Ultra at Galaxy Unpacked on August 5, but before that happens, you can get a taste of the S Pen flagship series by personalizing the home screen of your existing Galaxy smartphone in the vein of the Galaxy Note 20. The wallpapers Samsung had created for the Galaxy Note 20 lineup are now available for download, courtesy of @ishanagarwal24.
You can click this link to grab them from our website in a ZIP archive but be warned: only one of the wallpapers provided by the source has a resolution of 2467 x 1109. The other four wallpapers that you'll find in the archive have a lower pixel count of 1445 by 655. The ZIP file weighs approximately 11MB.
As for the design of the wallpapers, they seem to be sharing the same language as the official Galaxy Tab S7+ wallpapers, in that they're based on colorful organic shapes photographed at a macro level. The colors used by these wallpapers match the Mystic colors that have been created by Samsung for the upcoming Galaxy Note 20 series. They include shades of bronze, blue, and green.
You can check the gallery below for a quick look at these wallpapers before deciding if they're fit for your device, but we strongly recommend using the link above instead of downloading them from the gallery where they've been compressed. Any thoughts? Feel free to share them below.
SamsungGalaxy Note 20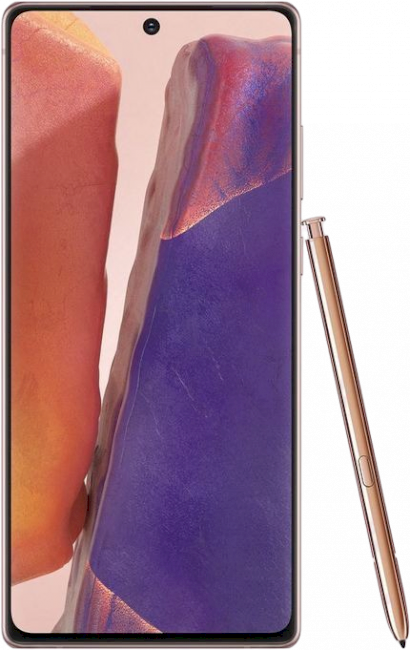 SamsungGalaxy Note 20 Ultra