Update: The One UI 2.0 beta has also been announced for Germany.
Samsung US has confirmed that the Galaxy Note 10 Android 10 One UI 2.0 beta program is coming soon. Yesterday, Samsung Korea made the same announcement, and if the company's customer care representatives are to be believed, the beta should arrive tomorrow, October 24. That's not written in stone, however, and we will only know for sure once the beta program actually goes live.
Unlike the Galaxy S10 series, the Galaxy Note 10 and Note 10+ will only be getting the beta on the unlocked variants in the US. Last year, the Galaxy Note 9's Android Pie beta was also initially made available only to unlocked models, although some carriers did let their users test out the new software eventually. The same will hopefully be the case this time around as well. For those wondering, the Galaxy S10 beta is available for users on Sprint and T-Mobile.
Galaxy Note 10+ 5G not included in beta?
It doesn't seem like owners of the Galaxy Note 10+ 5G will get to test One UI 2.0 in the US, as the notice Samsung has posted for teasing the beta doesn't mention the device. In contrast, the Galaxy S10 beta teasers mentioned that the Galaxy S10 5G would have a separate beta program, and considering Samsung will be launching the beta for the Note 10 5G and Note 10+ 5G in South Korea, it's unfortunate that the company isn't extending the same courtesy to other markets. Fingers crossed that will change at a later date.
Wondering what's new in One UI 2.0? Check out our in-depth comparison of the UI changes and improvements it brings over One UI 1.x and all the new features it introduces to Galaxy devices in the video below.
https://www.youtube.com/watch?v=tEDwUiDBLvQ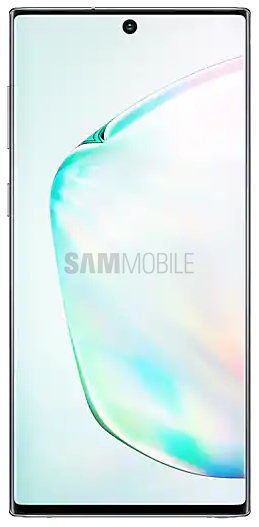 SamsungGalaxy Note 10