The Galaxy A01 will soon be succeeded not by the Galaxy A02 but by the newly-announced Galaxy A02s. It's scheduled to hit the European market in February, roughly one year after the launch of the original Galaxy A01.
Once again, a single year has made a lot of difference for Samsung's budget smartphone series. The Galaxy A02s comes with a larger display, more RAM and built-in storage, an additional rear-facing camera and a considerably larger battery.
15W fast charging is the new standard
Samsung has improved its budget phone formula for 2021 in more than just one way. Aside from the newer internal hardware, the addition of 1GB extra RAM, and the inclusion of a macro camera, Samsung has also brought one mid-range feature to the new budget phone, namely fast charging.
The Galaxy A02s might be Samsung's most affordable phone of 2021 to boast a 5,000mAh battery with 15W charging. In contrast, the Galaxy A11 lacks fast charging capabilities altogether for its 3,000mAh battery.
The extra 2,000mAh capacity is partly required because of the larger display. The Galaxy A02s features a 6.5-inch display, a size that has become very popular among Samsung's mid-range phones. The larger display has a resolution of 1520 by 720 pixels.
If there's one area that hasn't been improved over the course of one year, that area is biometric authentication. Like the smartphone it's supposed to succeed, the Galaxy A02s lacks fingerprint scanning technology and as a result, it lacks features such as Samsung Pay.
Below you will find a side-by-side view of the Galaxy A01 and Galaxy A02s through our new device comparison widget. Will you make the Galaxy A02s yours next year or will you skip it? It's scheduled to go on sale for the starting price of 150 EUR.
Black (Black)Blue (Blue)Red (Red)

Black (Black)White (White)Red (Red)Blue (Blue)
Bar: 146.2 x 70.9 x 8.3 mm

Bar: 164.2 x 75.9 x 9.1 mm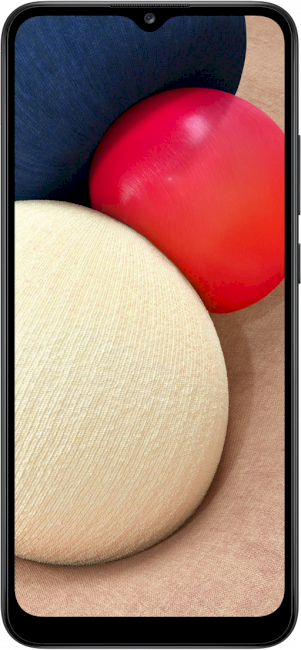 SamsungGalaxy A02s