The Galaxy S6 fundamentally changed Samsung's smartphones for the better. Plastic went out of the window as Samsung opted for a more premium glass and metal build. It also introduced a dual-edge curved display which really set the Galaxy S6 edge apart from the competition.
It's no surprise that there are still quite a few people out there who are holding on to the device, myself included. Many wonder if they can charge the Galaxy S6 wirelessly. The simple answer is that yes, it's absolutely possible to do that.
Can I charge my Galaxy S6 wirelessly?
Yes, you can absolutely charge your Galaxy S6 wirelessly. The Galaxy S6 and Galaxy S6 edge were actually the first smartphones from Samsung with wireless charging as a basic option. The devices are Qi-enabled as Samsung didn't use a proprietary wireless charging standard. This means you can charge them with just about any Qi-enabled wireless charger. The company took it a step further with the Galaxy Note 5 and the Galaxy S6 edge+ with the introduction of fast wireless charging.
The new wireless charging pad that was introduced in 2015 with the Galaxy S6 and Galaxy S6 edge had glass-like materials. This was done to match the aesthetics of the new flagship. It was circular in shape which allowed users to easily locate the center of the device. I bought one back then and it still works very well.
Granted, the first generation of Samsung's wireless charging technology was quite slow. You'd have to leave the device on the wireless charger for a few hours to get a full charge. It really only made sense to do that when going to bed at night. That ensured your phone was fully charged by the time you woke up in the morning.
Wireless charging speeds have improved over the years but they still can't hold a candle to wired charging. If speed is what you're after, just hook up the phone to a wired charger. One has to appreciate, though, the presence of this functionality. It can come in handy in situations you may not have imagined when purchasing the device. Like reviving a Galaxy Note 5 with a faulty charging port to access the data.
Looking to buy a wireless charger? Samsung's fast charge wireless charger is available at a discount for $27 from Amazon.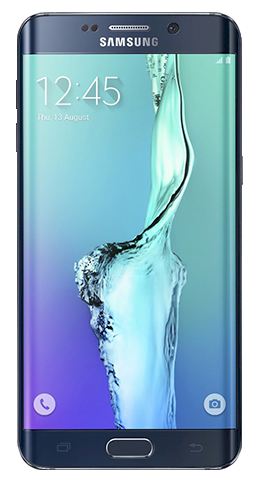 SamsungGalaxy S6