Samsung introduced the AMOLED display to mobile devices back in 2009 with its Haptic AMOLED phone. Ten years later, the Galaxy S10's Dynamic AMOLED display is Samsung's best smartphone display yet. Not only it provides crystal-clear picture quality, but is also comfortable on the user's eyes. Thanks to these cutting-edge developments, explained in detail by a Samsung Mobile VP, the Galaxy S10's display is at the core of the user's mobile experience.
A display to match the human eye
The Galaxy S10's Dynamic AMOLED display supports HDR10+, providing the user with optimized high picture quality for every frame of a video. It is also able to render 16 million colors, and supports high definition. Furthermore, it features Dynamic Tone Mapping technology that adjusts and optimizes picture quality according to the light-dark contrast on the screen. This is similar to how the pupils in our eyes adjust themselves depending on the amount of light around us.
The Galaxy S10 is also the first smartphone to receive a '100% Mobile Color Volume' certification for its realistic image rendering. DisplayMate's Just Noticeable Color Difference (JNCD) unit measurement for Galaxy S10 is 0.4 JNCD, which is a significant improvement from last year's Galaxy S9 and the Note 9. Samsung has managed to achieve this Absolute Color Accuracy by taking into account global user color preferences. The company studied color preferences of over 2,000 people from 15 countries around the world.
Smartphone displays emit blue light which are known to harm users' retinas. However, with the Galaxy S10, Samsung has managed to reduce the blue light exposure by 42%. And as fitting as it is, the device received an Eye Comfort Certification from TÜV Rheinland.
This is a result of Samsung's development philosophy of putting the user first, said Byungduk Yang, Vice President of Samsung's Mobile Communications Division. "Providing practical screen solutions and new experiences have become our core values," he said. "As a result, the Galaxy S10 line's display focuses on providing interesting experiences and real-life benefits to users, beyond just good picture quality or display size."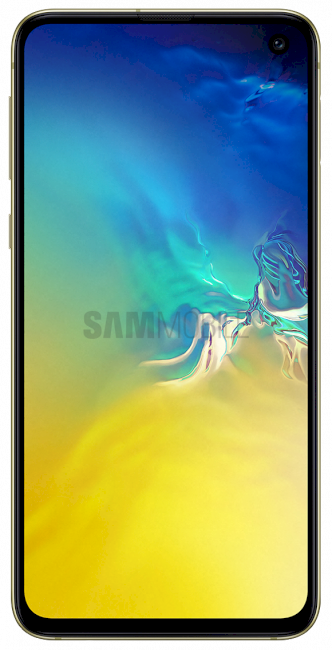 SamsungGalaxy S10e
SamsungGalaxy S10