Earlier today, Samsung decided to highlight and discuss at length about some of the more interesting features in Bixby Vision as a way to promote the fresh Galaxy Note 10 series. Bixby Vision is part of the company's AI-powered assistant Bixby and leverages the smartphone's cameras to enhance the user experience through augmented reality (AR).
Galaxy Note 10 Bixby Vision – Home décor and Styling
One of the main features in Bixby Vision, called Home décor, lets users "decorate" their living spaces with augmented reality furniture designed by popular home décor store Wayfair. Users can point the Galaxy Note 10 camera towards an empty space in their room, call upon Bixby Vision, and select Home décor. The tool categorizes furniture by room type, with each category listing a variety of items designed by Wayfair.
AR furniture pieces will maintain their correct scale inside the viewfinder – thanks to the camera's depth-sensing capabilities – and objects can even be moved around and rotated.
Styling works on similar principals as Home décor, but instead of helping you find the right furniture, it lets you virtually try on various Ray-Ban glasses on selfie shots. Users can browse through the available models and even check for discounts on Ray-Ban eyewear.
Enhanced Live Translation and Picture Play
Again, both Enhanced Live Translations and Picture Play seem like two sides of the same coin, as both tools let users point the camera at real-life objects to gain more information. Evidently, Live Translation focuses precisely on translating text on the fly through the camera viewfinder.
Picture Play, on the other hand, allows Galaxy Note 10 Bixby Vision users to point the camera at a poster or billboard and gain information such as user reviews, plot overviews, and cast. Some posters can even "contain" trailers which can be view directly in the viewfinder.
Do you use Bixby Vision often? Which of its features do you find most useful and/or entertaining? Do you use any of these tools exemplified by Samsung in its latest push for promoting the Galaxy Note 10 stateside? Share your experience in the comment section below.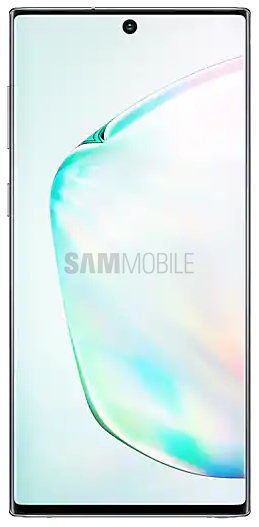 SamsungGalaxy Note 10