Samsung only detailed the September 2019 security patch earlier today and the company has already rolled it out for the Galaxy Note 10 and Galaxy Note 10+. Owners of Samsung's new flagship smartphone will certainly be pleased to see that it's sending out the latest firmware update for their handset first.
The latest firmware update for the Galaxy Note 10 and Galaxy Note 10+ is currently rolling out in select countries across Europe. It will gradually be released for the handsets in other markets across the globe in the coming days.
A new Galaxy Note 10 update is now rolling out
Firmware version N970FXXU1ASHE and N975FXXU1ASHE is currently rolling out for the Galaxy Note 10 and the Galaxy Note 10+. The September 2019 security patch comes with fixes for four critical Android OS vulnerabilities as well as more than a dozen high and moderate-risk vulnerabilities. Samsung has also patched 17 vulnerabilities that were discovered in its own software.
The changelog for this update also mentions that in addition to all of the patches, this update improves the audio quality via the wired headphones. That will certainly be a welcome improvement for Galaxy Note 10 users.
This firmware update has so far been rolled out in Switzerland and Spain for the Galaxy Note 10 and both Switzerland and France for the Galaxy Note 10+. It's rolling out over-the-air and you also download it from our firmware section by clicking on the relevant country.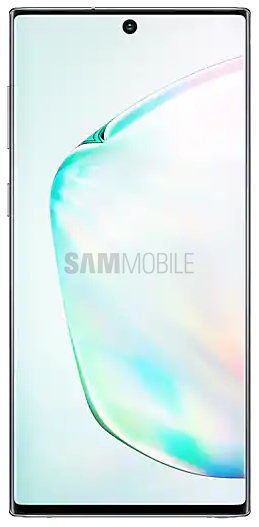 SamsungGalaxy Note 10