We've compared the Galaxy Tab S6 with the Galaxy Tab S7+ side-by-side, but that may have not been a fair fight given that the latter model does carry the 'Plus' label while the 2019 tablet does not. However, we haven't forgotten about the standard Galaxy Tab S7 either, so next we'll be taking a closer look at how the Galaxy Tab S6 compares versus the Galaxy Tab S7.
The Galaxy Tab S7 is actually quite similar to the Galaxy Tab S7+ in many ways. Just have a look at the two tablets side-by-side using our new online comparison tool and you'll see that both tablets have the same DNA.
There are also a couple of features that have remained unchanged from last year so the Galaxy Tab S7 and Galaxy Tab S6 do have a few similar traits. Again, our online comparison tool can reflect that very easily, but in short, both tablets have the same camera configuration and memory options.
Galaxy Tab S7 versus Galaxy Tab S6: The main differences
The most important change to keep in mind when looking at the Galaxy Tab S7 next to the Galaxy Tab S6 lies in the display. The 2020 flagship tablet abandons the Super AMOLED formula and adopts a slightly larger 11-inch LCD instead.
This is a downgrade, there's no way around it, but to be fair, the LCD panel does have a higher 120Hz refresh rate. This can make a real positive change especially when using the lower-latency S Pen, but it is not something Galaxy Tab S6 users could ever experience. Whether or not it was worth abandoning Super AMOLED in favor of an LCD with higher refresh rate is something we'll have to determine at a later date following our reviews, but it's definitely something to be aware of.
Other differences worth noting include 45W super fast charging for the Galaxy Tab S7's 8,000mAh battery, whereas the Galaxy Tab S6 remains limited to 15W charging. The new tablet is also 5G-enabled in some markets and it ships with Android 10 and One UI 2.5.
Finally, if you care about the location of the fingerprint sensor, the Galaxy Tab S7 doesn't have an in-display solution like the Galaxy Tab S6 does; instead the new tablet embeds the fingerprint scanner in the side key.
Would you want to upgrade from the Galaxy Tab S6 to the Galaxy Tab S7? If so, feel free to share your reasons in the comment section below. And if you haven't made up your mind yet, stay tuned for our upcoming in-depth reviews.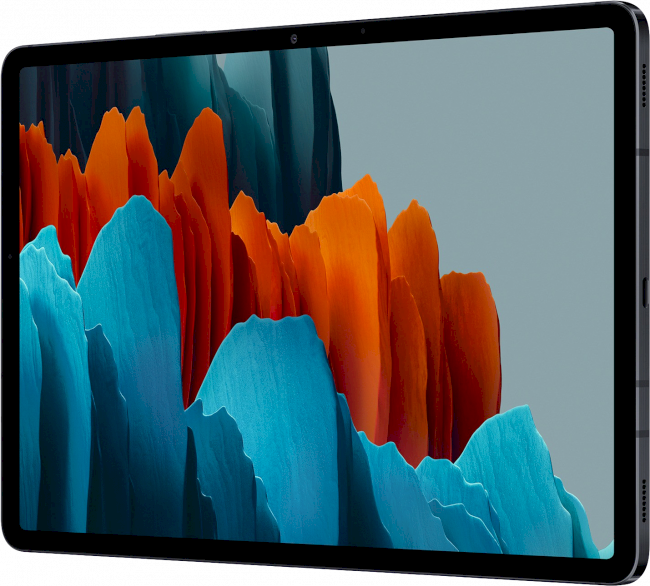 SamsungGalaxy Tab S7
SamsungGalaxy Tab S6