Samsung's new budget flagship, the Galaxy S20 FE 5G (Fan Edition), turned out to be a worthy addition to the Galaxy S20 lineup. At the very least, it left a positive first impression on us ahead of our upcoming review, and it's all thanks to a combination of good specifications and competitive pricing.
The Galaxy S20 FE 5G is positioned between Samsung's upper-mid-range and premium Galaxy phones. As far as costs go, the Galaxy A71 5G is one of its closest contenders in the USA and elsewhere. The Galaxy S20 FE 5G costs $699 whereas the Galaxy A71 5G will set you back $599.  With a price gap of $100 between these two 5G-enabled devices, we feel like a side-by-side hardware comparison is necessary, especially considering the fact that some US-based retailers are offering the Galaxy S20 FE 5G for just $599 on pre-order terms.
Galaxy S20 FE 5G versus Galaxy A71 5G
The Galaxy S20 FE 5G and Galaxy A71 5G happen to share a few hardware characteristics but that's not to say they have a lot in common. Even when similarities occur, there are enough key differences between the two to set them apart. For example, they both have a screen resolution of 2400 x 1080 and Gorilla Glass 3 screen protection, but only the Galaxy S20 FE supports a 120Hz refresh rate. The Galaxy A71 5G is limited to 60Hz.
Similarly, each phone is powered by a 4,500mAh battery with 25W fast charging capabilities but only the Galaxy S20 FE supports wireless charging and wireless PowerShare. Both phones have an aluminum frame and a plastic back panel but the Galaxy S20 FE is more colorful and has a matte finish. They are both offered with 128GB of storage and 6GB or 8GB of RAM, however, the Galaxy S20 FE in some markets is also available with 256GB of built-in memory. In addition, the Galaxy A71 5G has UFS 2.1 storage while the Galaxy S20 FE takes advantage of the much faster UFS 3.0 standard.
The Galaxy S20 FE 5G features the newer Snapdragon 865 chipset in the US as opposed to the Exynos 980 solution in the A71. It also ships with the latest version of One UI (2.5) instead of One UI 2.1. In fact, the Galaxy S20 FE 5G delivers a complete One UI flagship-grade experience with features like Samsung DeX / wireless DeX. Last but not least, the new budget flagship is IP68-certified whereas the Galaxy A71 5G lacks dust and water protection.
There are a few other differences between these two smartphones, such as their camera setups, and you can refer to our online comparison tool for a closer side-by-side look. Feel free to let us know in the comment section which one of the two 5G handsets you'd rather buy.

Navy (Navy)Red (Red)White (White)Lavender (Lavender)Mint (Mint)Orange (Orange)

Black (Black)Sliver (Sliver)Blue (Blue)
Bar: 159.8 x 74.5 x 8.4 mm

Bar: 162.5 x 75.5 x 8.1 mm
Dual SIM model (Hybrid SIM slot)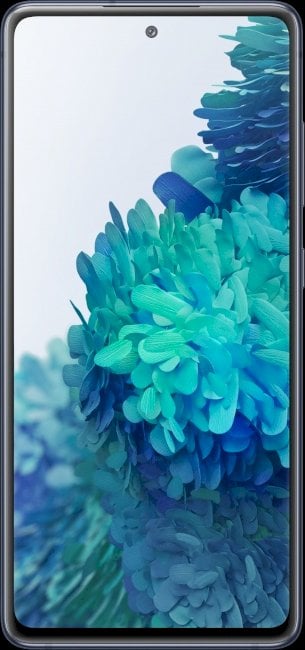 SamsungGalaxy S20 FE 5G