This year, a couple of Samsung smartphones will make use of a file system other than EXT4, which has been traditionally used on the Android platform almost exclusively throughout its existence. The Galaxy Note 10 series, however, switches gears and adopts the F2FS file system together with UFS 3.0 storage. Today we'll explain some of the benefits to this, and what Samsung fans can expect in the future.
F2FS quick overview
First things first, what is a file system? In short, a file system determines how data is stored and retrieved to and from the local storage. Android OS has historically made use of the EXT4 file system, although some phones over the years – like the OnePlus 3T – have experimented with the newer F2FS file system instead, even though the same company went back to the EXT4 system with its next flagship generations.
Interestingly enough, F2FS was introduced in 2012 and was initially developed by Samsung Electronics as a log-structured file system capable of accounting for the characteristics of storage devices based on NAND flash memory. In contrast, the first stable version of the EXT4 file system was released in 2008 as a direct successor to EXT3.
F2FS vs. EXT4 in a nutshell: Speed vs. stability
EXT4 is considered more stable than F2FS as it's been around for a longer time and doesn't get too many updates to the underlying structure. F2FS, on the other hand, can get large updates that bring along major under-the-hood-changes. This makes it a tougher choice for a platform like Android OS where hardware configurations can vary tremendously and fragmentation is a major issue.
However, F2FS can also be considerably faster in part because it's a log-structured file system created primarily for NAND flash memory, and it might become more popular among higher-profile OEMs. Enough years may have gone by for F2FS to become more stable, particularly when paired with UFS 3.0, and it now seems like Samsung is entertaining the idea of transitioning to F2FS.
Using this file system could be the main differentiating factor between devices using UFS 3.0 storage. As seen in the screenshot below, the OnePlus 7 Pro has the same storage standard as the Galaxy Note 10 but uses the EXT4 file system instead of F2FS. An early benchmark shows the Galaxy Note 10 outperforming the OnePlus 7 Pro particularly in terms of random and SQLite write speeds, so it would seem like the newer file system might be going a long way.
What's next? Can we expect F2FS on more Samsung devices?
Like the Galaxy Note 10, the Galaxy Fold also has UFS 3.0 storage, but because we no longer have our review unit, we are unable to confirm whether it has the same file system (or performance) as Samsung's latest phablet series. Having said that, the question is whether we should expect F2FS to become more prevalent in Samsung's device lineup in the future.
There's no way to be certain, but if F2FS will bring enough benefits to the Galaxy Note 10 (and possibly the Galaxy Fold), then the same file system will likely be adopted by future flagships such as the Galaxy S11 series and eventually become a part of devices across all segments, although that could take a few years.
As for older, existing flagships, chances are slim. In theory, the file system could be replaced through a firmware update for older devices that use the EXT4 file system, such as the Galaxy Note 9 or Galaxy S10. However, the process would require users to do a complete wipe of their phones' memory and this is probably not going to be an option Samsung will give to the masses.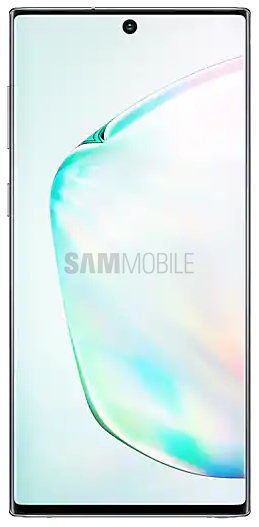 SamsungGalaxy Note 10