Samsung appears to be making preparations for the launch of the Galaxy Fit e in India. The fitness tracker now has a dedicated landing page on local online retailer Flipkart, which informs prospective customers that "The next gen of fitness is coming."
The small wearable device isn't accompanied by an exact launch date, but the "Stay Tuned" banner suggests that the landing page should be populated with more information sooner rather than later. Likewise, pricing details are missing, but when the budget fitness tracker originally launched in some countries back in May, it carried a price tag of around $45. In theory, at least, this means that the product should not exceed that price range for its release in India.
The Galaxy Fit e is not a bad prospect for buyers who might be looking for a budget, lightweight fitness wearable weighing in at only 15g. It tracks basic activities and has sleep tracking, while also taking advantage of a heart rate monitor. You can read more about the gadget in our recent review and see if it would be a good fitness companion for your particular needs. If not, there's an alternative in the regular Galaxy Fit, however, this model is more expensive and currently out of stock on Flipkart.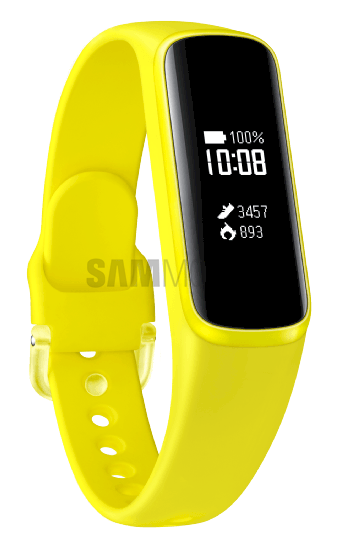 SamsungGalaxy Fit e