Samsung is rolling out a new firmware update for the Galaxy A51 and the Galaxy A71 today. The update brings many of the best Galaxy S20 camera features. These features weren't part of the One UI 2.1 update that was released for the Galaxy A51 two months ago. One UI 2.1 hadn't even been released for the Galaxy A71 yet.
Many new camera features were introduced with the Galaxy S20 lineup. It was the first to come with One UI 2.1. Some of the features have now started to trickle down to other devices. What's particularly noteworthy here is that Samsung has put the full Pro mode on a non-flagship device with this update.
Best Galaxy S20 camera features released for the Galaxy A51 and A71
This firmware update brings a full-fledged Pro mode to the Galaxy A51 and Galaxy A71, including manual focus and shutter speed control. It's great that Samsung has added this functionality to these popular mid-range devices. The Pro mode on such handsets previously left a lot to be desired. This move only goes to show that Samsung is getting serious about offering great functionality with its mid-range phones.
The Galaxy A51 doesn't have a Pro video mode, though, but the Galaxy A71 just might. Other Galaxy S20 camera features that have trickled down include Night Hyperlapse and My Filters. Single Take, an AI-powered feature that can capture the moment using several different camera modes simultaneously, has also made its way to the Galaxy A51 and Galaxy A71.
Quick Share and Music Share are part and parcel of this update as well. This means that the firmware being rolled out for the Galaxy A71 is finally going to bump it up to One UI 2.1. New Keyboard and Gallery features are included too.
This is certainly one of the most feature-packed firmware updates that Samsung has released for these devices. The Galaxy A51 is getting firmware version A515FXXU3BTF4 which you can download now from our database. Check back soon for the Galaxy A71's latest firmware, it should go up shortly.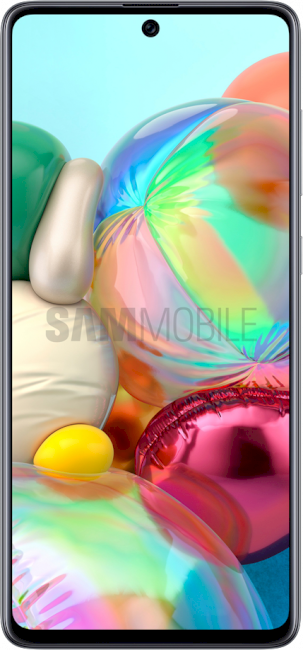 SamsungGalaxy A71