Flex Mode is a camera and design feature unique to Samsung's foldable devices. It works hand-in-hand with the hinge mechanism and lets Galaxy Z Flip 3 and Galaxy Z Fold 3 customers turn their premium devices into tripods or mini-notebooks.
Flex Mode splits the foldable screen into two separate usable touch surfaces, each holding different UI elements and functionalities. For the Galaxy Z Fold 3, Flex Mode can push multi-tasking and productivity to a different level. While for the Galaxy Z Flip 3, Flex Mode enables new mobile camera capabilities.
But more to the point at hand, according to a new Samsung commercial, Flex Mode might be the best thing since YouTube debuted on Apple's original iPhone many years ago.
The return of the skateboarding dog feels nostalgic
YouTube used to be a very different place when the original iPhone was released in 2007, and one of the most popular videos on the platform featured a clever dog skateboarding on the sidewalk.
So, when the original iPhone got a YouTube app, it was a pretty big deal, and Apple released a commercial just for the occasion. The TV ad featured said skateboarding dog video, which quickly became whatever the equivalent of "viral" was back then.
Many years have passed since that Apple ad went live. The official commercial no longer seem to exist outside of reuploads from YouTube users. But regardless, Samsung appears to be nodding at Apple's original idea in its latest Flex Mode commercial, which happens to star its own skateboarding dog, this time sitting on an upgraded, futuristic skateboard powered by jet technology.
Near the end of Samsung's ad, we can see the dog and the Galaxy Z Flip 3 on a skateboard, and other than this being coincidence, there's really no reason for this shot to exist if it isn't a nod to the launch of YouTube for the original iPhone.
This is a modern ad, so you can expect a lot of CGI work to have gone into creating it, but the idea of using a skateboarding dog for a smartphone ad is very Apple-like.
Again, it may be a coincidence, but we believe that Samsung's marketing department knew what they were doing in this case — though, clearly, not always. The ad combines a sense of nostalgia with the new and hints that Flex Mode is maybe just as important to the mobile industry now as the first YouTube app was when it came out for the original iPhone years ago.
Whether or not that's true is debatable, but dog lovers win nonetheless. So what do you think? Is it a coincidence that Samsung chose a skateboarding dog to promote Flex Mode in its latest ad? Check the videos above and below, and you be the judge.
Join SamMobile's Telegram group and subscribe to our YouTube channel to get instant news updates and in-depth reviews of Samsung devices. You can also subscribe to get updates from us on Google News and follow us on Twitter.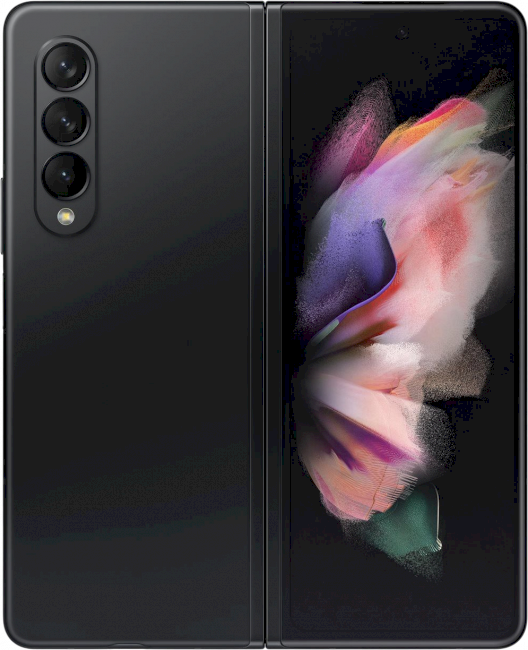 SamsungGalaxy Z Fold 3