Samsung gave Galaxy Watch 4 customers the option to register for the One UI Watch 4.5 beta program late last month. Now, the first beta firmware is available for download.
One UI Watch 4.5 beta introduces the first wave of changes and additions that Samsung wants to test before releasing the new software to the public.
Some of the new things included with the beta firmware are improved watch screens, a user interface for dual-SIM functionality, better notifications with subtext field support, as well as improvements to the keyboard, voice input, and handwriting. The beta changelog for One UI Watch 4.5 also mentions the addition of more extensive options for setting alarms.
How to download the One UI Watch 4.5 beta?
If you want to test the pre-release firmware, keep in mind that the One UI Watch 4.5 beta is available only for Wear OS Samsung devices, meaning the Galaxy Watch 4 and Watch 4 Classic. It is not available for older Galaxy Watch models or Wear OS smartwatches from other brands.
Then, to participate in the beta program, you need a Galaxy smartphone and the Samsung Members app installed, along with a Samsung account.
Galaxy Watch 4 customers who meet these requirements will see a banner inside the Samsung Members app, which allows them to register for the One UI Watch beta program. Samsung customers can download the beta firmware after their application is accepted.
Lastly, keep in mind that beta firmware can be buggy. If you join the beta program on your Galaxy Watch 4 and you later want to return to regular software, well, there's no such option according to Samsung even if you decide to opt out of further beta updates.
Stay tuned for more Galaxy Watch news and videos if you don't plan on testing the One UI Wear 4.5 beta but you're still interested in these upcoming changes to Samsung's smartwatches.
Join SamMobile's Telegram group and subscribe to our YouTube channel to get instant news updates and in-depth reviews of Samsung devices. You can also subscribe to get updates from us on Google News and follow us on Twitter.
SamsungGalaxy Watch 4 (40mm)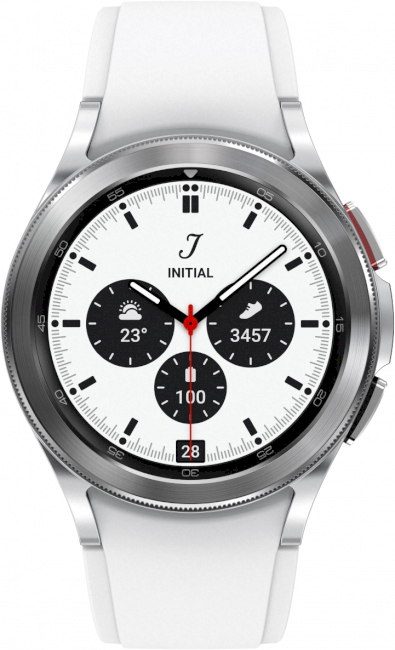 SamsungGalaxy Watch 4 Classic (46mm)