Even though Wear OS is owned by Google, the platform lacks services like a Chrome web browser. Thankfully, after being absent briefly last year, Samsung Internet came back to the rescue, and Wear OS users wanting to browse the web from their wrists can download Samsung's web browser on their smartwatches via the Play Store.
Samsung Internet is available for Wear OS smartwatches regardless of whether they're Galaxy Watches or made by other brands. The Wear OS version of Samsung's internet browser has a QWERTY touchscreen keyboard, and for easy access, it comes with a few pre-defined bookmarks to popular websites like Samsung, Google Search, YouTube, and a few others. But don't worry, you can also create your own bookmarks or import existing ones. Here's how you can use Samsung Internet on your Galaxy Watch.
Browse the web using Samsung Internet
Before you can browse the web from your wrist using the Galaxy Watch or a Wear OS smartwatch, you'll have to install Samsung Internet on your wearable device. To do this:
Swipe up on the watch face to access your apps and open Play Store. Tap the search field and look for "Samsung Internet," although, as of this writing, even searching for "Chrome" works. Select "Samsung Internet" and tap "Install."
Once the app is installed on your smartwatch, you can access it via the app drawer on your watch. When you launch Samsung Internet, you'll notice that the app comes with a few pre-defined bookmarks that should help you browse the web more quickly. They include webpages like YouTube, Google, Samsung, and a few others.
Phone users who browse the web using Samsung Internet can also import their phone bookmarks to their Wear OS smartwatches. To do this, scroll down on the main Samsung Internet screen and select "Phone Bookmarks," then tap the "Import phone bookmarks" toggle.
Of course, you can also browse the web from your Wear OS Galaxy smartwatch using the Google Search engine and a full QWERTY on-screen keyboard, just like you can on your Galaxy smartphone or tablet. And when viewing a webpage, you can swipe up from the bottom of the screen to access more options, such as creating a new bookmark or switching your browsing session to your connected smartphone. This will allow you to continue your browsing on your phone's default browser, regardless of whether it is Samsung Internet or Chrome.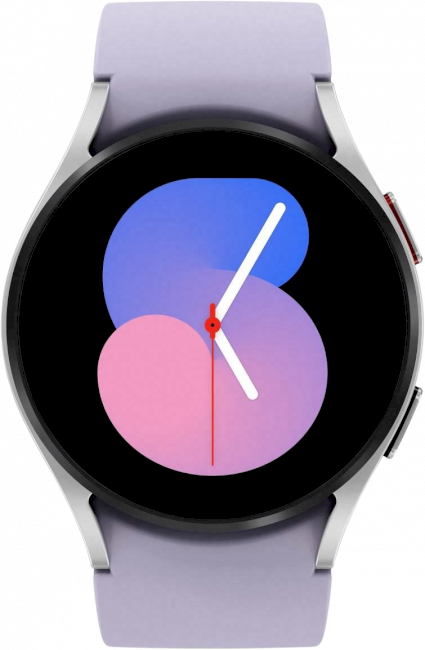 SamsungGalaxy Watch 5
SamsungGalaxy Watch 5 Pro