The Galaxy Note 10 and Note 10+ come with a dedicated Night mode for taking selfies, as had been rumored a couple of weeks ago. That's not all: You can also take Night mode pictures with the telephoto camera on the back. The telephoto camera has received an upgrade on the Note 10 in the form of a wider aperture – the new Notes have an F2.1 12MP telephoto sensor instead of an F2.4 sensor like previous flagships, and that should allow it to produce better 2x zoom pictures in low-light conditions.
In fact, the telephoto camera now has a slightly wider aperture than the ultra-wide camera, which is probably why Samsung has decided to add Night mode for all three rear cameras. We're not sure the telephoto camera will get Night mode capability on the Galaxy S10, Galaxy S9, or Galaxy Note 9, however. Every previous Galaxy flagship with a telephoto camera uses the primary camera in low-light conditions, so Samsung will have to program the camera app to not do that when Night mode is enabled while continuing to function as it did before when the user captures photos using the automatic Photo mode.
Here's one sample of front camera Night mode in action
And while we haven't been able to test out the Night mode for the telephoto camera, we did manage to take a selfie using Night mode and found a notable difference. In the image below, the photo on the left is the selfie taken in automatic mode and the one on the right is the Night mode version. The latter has a bit more detail and is also able to better expose the entire scene instead of overexposing things like the automatic shooting mode. That said, you'll have to wait for our full Galaxy Note 10 review to see how the feature works and also how the cameras are on Samsung's new flagships in general.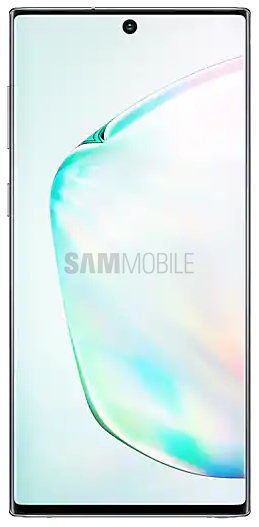 SamsungGalaxy Note 10