Those who are new to Samsung flagships must be wondering: Is the Galaxy S10 waterproof? All models in the new lineup have an IP68 rating. So while it won't be a good idea to go deep sea diving with the Galaxy S10e, Galaxy S10 or Galaxy S10+, you absolutely don't need to worry about dropping your flagship in the pool.
Smartphones like the Galaxy S10 are waterproof subject to certain limitations, but this is far from Samsung's first lineup to have an IP rating. The Galaxy S5 arrived in 2014 with an IP67 rating, which meant it could be submerged in up to one meter of water for up to 30 minutes.
Is the Galaxy S10 waterproof?
It's imperative to understand the distinction between waterproof and water resistant first. The former would suggest that a device is completely protected against water without any caveats. That's not the case. Any device with an IP rating is actually water resistant and not waterproof in the true sense of the word.
The Galaxy S10 is indeed water resistant. Samsung's new flagships have an IP68 rating. They can be submerged in 1.5 meters of water for up to 30 minutes. The IP rating on Samsung's smartphones has evidently improved over the past few years.
The new design choices that Samsung made with the Galaxy S6 meant that an IP rating had to be sacrificed that year. However, the Galaxy S6 Active did make up for it, even though it was an AT&T exclusive in the United States. Samsung launched the Galaxy S7 the following year and it had an IP68 rating. It's the highest rating that a smartphone can get on the IP scale.
Quite a few Samsung devices have an IP68 rating. This includes all recent flagships such as the Galaxy S8/S8+, Galaxy S9/S9+, Galaxy Note 8 and the Galaxy Note 9. The Galaxy S10 is, therefore, as water resistant as any of these devices.
What the IP68 rating means
IP or Ingress Protection is a measurement that's universally accepted for different levels of dust and water resistance. When a device has an IP68 rating, this means that it can hold its own against certain levels of dust, dirt and sand. These devices can also be submerged in up to 1.5 meters of fresh water for up to 30 minutes.
However, fresh water is explicitly mentioned in the official classification for a reason. The tests for assigning ratings to a consumer device are conducted in laboratory conditions. The devices are submerged in fresh water during tests, not a swimming pool or a natural body of water that may have various contaminants.
So it would probably be best not to take your IP68 rated smartphone swimming with you into the pool. Various chemicals are used to cleanse the water in pools and they could end up damaging your device. This applies to the sea as well since seawater has a lot of salt. It's a mineral that doesn't really play well with electronics.
What the IP rating actually does is provide you with peace of mind that you won't end up destroying your expensive Galaxy S10 if you accidentally spill your beer on it. Same goes for dropping it into the pool or the ocean by accident. Just rinse it off. Having rinsed my Galaxy Note 9 under running tap water after spilling a drink on it, or taking photos outside when it was drizzling in Paris, I can safely say that this protection against the elements is certainly appreciated.
In addition to that, Samsung's smartphones also have a neat little feature. If the device gets wet moisture is automatically detected. You're shown a notification to ensure that the USB port is dry before attempting to charge it. This helps prevents any electrical damage should you plug your phone in while it has not completely dried.
In conclusion, the Galaxy S10e, Galaxy S10 and Galaxy S10+ are all water resistant with the highest IP68 rating. The detailed explanation of the IP rating should give you a better idea of the limitations of this resistance and what it allows you to do with your phone.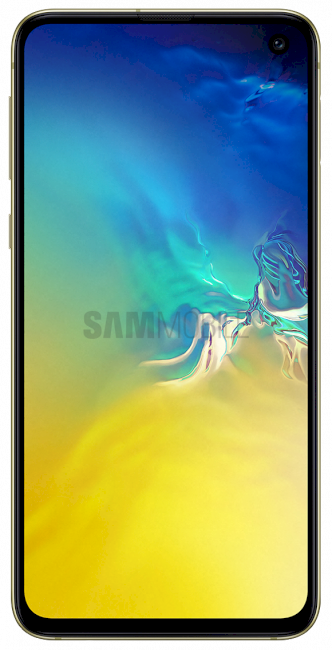 SamsungGalaxy S10e