The Galaxy S10 series will hit retail shelves across the globe tomorrow. Pre-order customers will soon start receiving their units as well. Starting tomorrow, you'll be able to walk into a store and purchase the Galaxy S10 right away.
We now have the first Galaxy S10e, Galaxy S10 and Galaxy S10+ firmware download available from our database. The first firmware update for a device is always an important one. That's because it brings up the software to the final retail version.
Firmware download available for the Galaxy S10e, Galaxy S10 and Galaxy S10+
You can find the first firmware files for the aforementioned devices in our firmware database. The firmware are for the Korean models of the Galaxy S10 series. We'll be adding files for other models as well.
The first firmware for these devices bears version G970NKSU1ASBA, G973NKSU1ASBA and G975NKSU1ASBA for the Galaxy S10e, Galaxy S10 and Galaxy S10+ respectively. They're all on Android 9 Pie with the security patch for the month of February 2019. You can click on the firmware versions to download the relevant files from our database. Looking for wallpapers instead? We also have the official Galaxy S10 wallpapers available in our database.
There's definitely a lot of excitement about Samsung's new flagship series. Some analysts predict that the company will ship 45 million units this year. The reviews have been decent so far as well. We found in our Galaxy S10+ review that it's almost a masterpiece. A device well worth your hard-earned money. We'll soon have a review up for the Galaxy S10e too.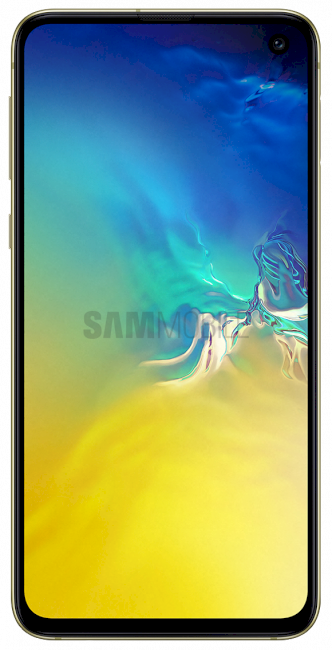 SamsungGalaxy S10e