The launch of the Galaxy Note 10 series marked the beginning of a new collaboration between Samsung and Discord, whereby mobile game enthusiasts using the latest flagship can link their Discord account with Game Launcher and gain access to exclusive features. This includes a list of Discord friends shown directly in the Game Launcher, as well as a voice chat overlay. Although the Game Launcher-Discord integration debuted on the Galaxy Note 10 series, Samsung announced recently that the feature will be ported over to more Galaxy phones in the coming months. Now we can confirm that the Galaxy S10 is the first Galaxy phone, aside from the Note 10/10+, to get Game Launcher-Discord integration.
To take advantage of these features, users will still be required to install the Discord mobile app on their phones. They can then link their Discord account to Game Launcher and start receiving information about Discord friends and their activities inside Game Launcher. A feature exclusive to the Discord/Samsung partnership is the ability to instantly join a friend's voice chat through the Discord overlay.
We tried it on the Note 10/10+ but couldn't get it to work…
While all of the above sounds pretty exciting, especially if you're a Discord user and a mobile gamer, there appears to be an issue with this feature in that it doesn't seem to be working. Our Editor-In-Chief Abhijeet and I have tried the feature on the Galaxy Note 10+ and Note 10, respectively, and although we were able to view each other's activity within the Discord app itself, we were unable to access our Discord friend list inside Game Launcher. Therefore we couldn't test any of these new features. The dedicated Discord button inside Game Launcher does work and you can launch the Discord mobile app through it, but that was the extent of our experience.
We've made sure that our accounts were linked and gave the proper permissions, but to no avail. We aren't sure why we couldn't get the feature running, but assuming we haven't missed some obscure detail and there is indeed an issue with the integration then Samsung will likely provide a fix soon. Do try the Game Launcher-Discord integration yourself if you can, and maybe you will have more success than we did.
The feature is no longer limited to the Note 10 series and should now be available on the Galaxy S10e, Galaxy S10, and Galaxy S10+ as well. It's also going to launch for other Galaxy devices in the coming months. Just make sure to keep both the Game Launcher and Discord apps updated to their latest versions. Do let us know if you can.
Update: Discord has also been integrated with the Game Launcher on the Galaxy S9 and Galaxy Note 9. Samsung is seemingly launching this feature for more Galaxy phones fairly quickly, so keep an eye out and remember that the Game Launcher app is getting the update through the Galaxy Store.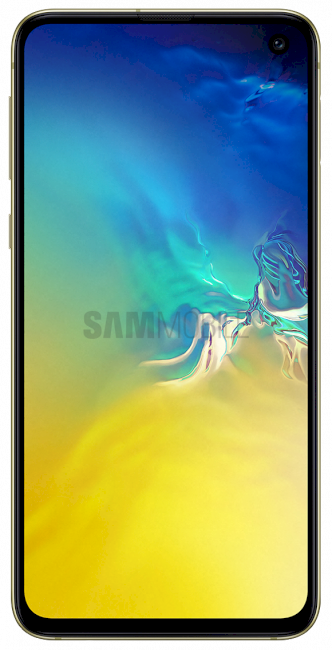 SamsungGalaxy S10e
SamsungGalaxy S10