Samsung today confirmed its seminal three-year smartphone update policy that already stole the show at this month's Galaxy Unpacked 2020. The promise of full-fledged after-sales support longer than two years was something only Apple offered so far – primarily due to the fact it's still the only smartphone company on the planet whose devices generate meaningful revenue even years after the original sale. While Samsung's Galaxy Store can't compare to the sheer financial prowess of the App Store, the company still vowed to double down on software support, promising three years of major OS updates for many of its smartphones released from 2019 onward.
Much like we have already suspected, not only has Samsung today confirmed Android 11-based One UI 3.0 will be hitting the Galaxy S20 lineup by the end of the year, but has also extended its promise three major OS upgrades to many of its popular mid-rangers released in recent times. Those would be the Galaxy A71 and A51 in both their LTE- and 5G-enabled configurations, as well as last year's Galaxy A90 5G.
Panem et Android updates
The massive implications of this move can hardly be highlighted or praised enough – though we're certainly doing our best – especially seeing how Samsung's newly given commitment comes at the back of a pretty disastrous year overall, at least from the perspective of its smartphone division which is suffering amid global uncertainty as much as any other multinational company with complex supply chains, and that's without even accounting for the effects this year had on consumer spending. Luckily for Samsung, its business is extremely diversified and has so far done a remarkable job of navigating the sheer chaos of 2020.
In the meantime, Android-11 based One UI 3.0. is already well into development and should hit the Galaxy S20, Galaxy S20+, and Galaxy S20 Ultra 5G this fall. As expected, Samsung today also verified both the Galaxy Tab S6 and Galaxy Tab S7 families will be receiving three years' worth of major operating system updates, as will every high-end smartphone it releases moving forward. This is bound to encompass the upcoming Galaxy S20 Fan Edition as well. The mainline Galaxy S20 series will, however, be the first among Samsung's mobile portfolio to receive One UI 3.0 and the underlying Android 11 framework, whereas the Galaxy Note 20, Galaxy Note 10, Galaxy S10, and all of the company's foldables should follow suit shortly afterward, likely no later than early 2021.
SamsungGalaxy S20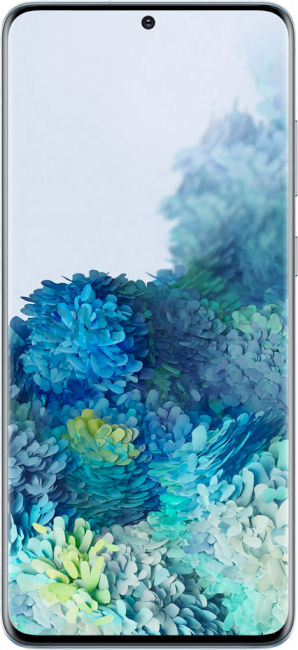 SamsungGalaxy S20+